Moving to Hainault IG6
For the most reliable and experienced moving company in IG6 at the moment, there is absolutely no need to look further than Moving Service. If you need a removal company to handle your job with professionalism which has been acquired through long years of dedicated service in London, we are here for you. Our movers have been conducting the finest removal services for many years, and we are now here to offer you the same fantastic work in Hainault, IG6. So act now for services which are not available anywhere else from a company with years of experience. Call us on 020 8746 4402 to get a free quote! Will make your removal to Hainault a pleasant experience you will never forget!
What Can You Expect from Our Moving Services in Hainault?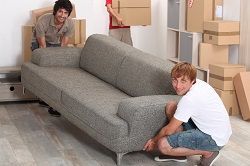 Basically, you can expect everything that you want and everything you expect from a top house moving service provider in IG6! We also cater for businesses in IG7, so if you need some precious things shifted in quick time, Moving Service are the team for the job. We have a same-day service to prevent you from waiting. We also carefully wrap and box your things so you don't have to worry about their safety in our vans. Furthermore, if you have a service in mind which no other local removal company appears to have on offer, just talk to us and we can deliver it! Moving to Hainault, IG6 has never been as straight-forward, so contact us now on 020 8746 4402.
Moving Services in Hainault, IG6 Helping Out with the Environment
Our movers' services don't stop there – we also lend a helping hand when it comes to delivering a green service! Such additional services are completely free, and are only part of our care as a modern business, and a leading one at that. We ensure that we leave as little a carbon footprint as possible. We only take the quickest routes to and from your place in Hainault IG6, meaning we reduce toxic emissions whilst at the same time save some important time! Furthermore, the packaging that we use is 100% recyclable. Such services are not available with our competitors! Call us to carry out your removals to Hainault, IG6 and you will not be disappointed!

What's Worth Mentioning in Hainault?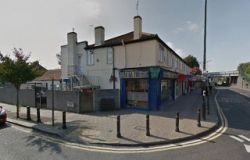 Situated on the north-eastern fringes of Greater London, Hainault is located within the London Borough of Redbridge, around 12.5 miles north-east from Charing Cross. Most of the housing in the area was built soon after WWII and this area now holds around 13,000 residents. Prior to its development, the area was forested, and today the Hainault Forest Country Park and other scenic areas surround the area. There is a golf club to the south, a health centre and a business park within the area. The area has its own London Underground station – Hainault tube station, with Grange Hill tube station nearby – both of which are on the central line.
How Can We Promise You the Best Prices For House Moving to IG6?
When it comes to costs, there is always some fierce competition at hand. We make it our sole promise not to be beaten by any other removals company. From house removals to office removals in IG6, we offer a variety of services at low costs. We will match a competitor's price, or take the extra leap and give you a great price which nobody else in IG7 can match. We eliminate the heavy price tags by taking you and your budget into consideration. We do this by surrounding you with not only great prices, but deals and discounts like you've never seen before! We can offer you personalised removals packages, which is important considering every customer has their own requirements. With your relocation to Hainault, IG6, we make you the central concern and nothing else!
Our Testimonials
Moving Service really helped to make my house removal a smooth experience. Highly recommend them to anyone in IG6. Thank you!
If I ever need a removal service in the Hainault area again, I will be hiring Moving Service. Not only are they super cheap, but they also do their jobs quite well.
I have not one bad thing to say about these movers. The very best in all of IG6.
Glowing recommendations from us here in IG6! I say don't call anyone else because you won't find pricing like theirs or such impeccable customer service. Fantastic removal company.