Moving to Kingston, KT1
Are you fed up of having a ton of other chores to do in addition to moving a house or an office? If you are, then don't let it get you down for much longer. If you need help, make sure you hire us now and we won't let you down. Moving Service is a removals company in Kingston, KT1 that has been operating for a very long time. We are constantly improving our methods of working and we will continue to help you for as long as we can. What makes us stand out from the rest of the companies is that not only are our removals services affordable, but they are really of high quality, carried out by experts. We know there is stress involved in a moving process, that is why we would like nothing better than to help you every step of the way. We understand it is hectic most of the time and we will do all we are capable of to help you. Call us now on 020 8746 4402 for great removals and we are sure we can help you in any way. We can offer you a free quote as well if you call us now, so why don't you give us a try and we will do everything in our power to ensure that your move is extra easy and smooth!
A Great Experience In Kingston!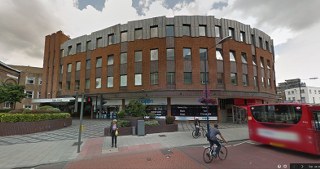 The area is situated in South West London and lies in the Royal Borough of Kingston upon Thames. The central part of the area is mainly a retail area. It is a very busy place full of shops, business and so forth. There is a shopping mall called The Bentall Centre, which is very nice. The Ancient Market is held daily and you will find it in the Market Place. This is a great experience because you will find some interesting items on this market. The River Thames is close to the area and you can sit and watch the world go by beside the Thames, whilst sitting at a cafe or restaurant. You can also visit the Public Library, Crown Court and many other great places.

For the Most Competitively Priced Moving in Kingston, Hire Us Now!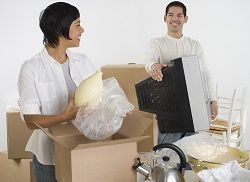 Moving Service should be your number one choice when you need removals help or man and van hire in Kingston, KT1. If you do not need a full removals service, why not consider using our great and very convenient man and van service? Our man and van is becoming a very popular choice amongst our clients because it is so convenient for most people and also, very cost - effective. The man and van is best for those who don't have lots and lots to move. If you have a medium van sized load of belongings, that should be fine. It is recommended to anybody who wants a quick and down to earth move. You for sure will be impressed with this service because it is so quick and easy. But that does not mean that our standard is lower. It just means that you will get great services at great prices! This is like a dream service for most people. However, you can also use our brilliant home removals or office removals service if you like as they are very good. Find out more and book a date now by calling us on 020 8746 4402 and be prepared to be very impressed with us.
Our Testimonials
I am really pleased with Moving Service based in Kingston. This KT1 moving firm goes the extra mile to satisfy their customers.
Natasha Bellamy
09

Jul 2019
I could not have hired a better crew. They helped us move house and they were simply awesome. They are quick and got it done much faster than we could have! Very best moving company in Kingston KT1.
I don't like moving because I have trouble lifting heavy things, well their moving company in KT1 was able to take care of everything for me so I didn't have to deal with it.
Awesome moving service in Kingston KT1. Cheers!