Moving to Kingsbury, NW9
Moving a house is an exciting process. It enables you to leave your old life behind and start a new one. You will be able to cast off the burdens of your past and embrace a new future in which you can do new things, meet new people and improve every aspect of your life. While this can be an enjoyable experience, it can also be a tough one to complete. Removals in Kingsbury, NW9 will take a lot of time, strength and energy to achieve, and they can easily be subject to various problems. If you want your house removal to go well, contact Moving Service on 020 8746 4402 for an expert removals service.
Life in Kingsbury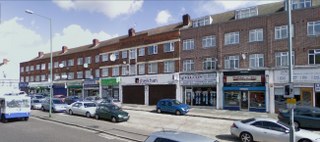 It is a district in North London. It falls within the Borough of Brent and utilises the NW9 postcode. Nearby places include Wealdstone, Queensbury, Colindale, Hendon, Welsh Harp, Wembley Park, Preston and Kenton. These fall within the HA3, HA7, HA8, NW9, NW4 and HA9. The area is known for being mixed density that has an assortment of suburban areas and open spaces.
The area was formerly a small village, dating back to the medieval period. The ownership would fluctuate over the years and was mentioned in the Doomsday Book. It would stay village - like up until the end of the First World War, when development would take place. Between 1901 and 1931, the number of homes increased more than tenfold and the population grew by almost 80% in the space of 1921 to 1931. For over fifty years, motor works was a staple of the area between 1923 and 1972. A synagogue has stood here since 1954. The area has been home to various notable figures including Rolling Stones drummer Charlie Watts, actress Shirley Eaton, musicians Julie Rogers, Courtney Pine, Chris Squire, Tony Kanal, and footballer Stuart Pearce.

Kingsbury House Moving Made Simple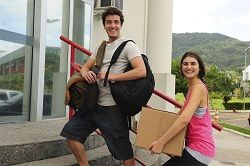 Relocation in Kingsbury, NW9 can be a tough chore to complete. You will have to tackle many chores in order to get your belongings safely from one address to another. You will start by making a moving checklist and sorting your goods, then begin to properly wrap and box them. With all this done you will have to carry your goods of your home and onto a removals van you have booked. Once your things have been transported, you will then need to carry all of your items into your new address.

You don't need to worry about any of this though because Moving Service can help. We can provide all the removals services in Kingsbury, NW9 you need. We can deliver removals services in different aspects so that you become more acquainted and confident with the process. We can also tell you about the different things we can do for you. As a top removals company, we can send expert man with van staff to your home that can assist you in every task. They will supply packing materials, help you keep items safe, carry your goods so you don't have to, and transport everything safely to your address. Our team is experienced and qualified, so you will get a reliable and first-rate service.
In order to supply you with exactly what you need, we will give you a free quote. This enables you to see how much your desired services will cost and see if we can do exactly what you need. These estimates cost nothing and need no commitment so you can go through different deals until you reach the one right for you. To hear more about us and to get your quote, call 020 8746 4402 now.
Our Testimonials
Moving Service is just as good as people in Kingsbury say they are. I have no doubt they are the best moving firm.
Was in need of an affordable removals firm in Kingsbury. Moving Service was flexible and had great prices! They do great work.
I wanted a man with a van and that is exactly what they showed up with, we were moved to our new place in NW9 very quickly and they did a fantastic job.
Very reasonably priced man with a van service. Prices were competitive with other movers in NW9. The work was good and the quality high.