Moving to White City W12
The last thing you want to be doing when moving house is waiting ages for your moving company to either show up or even have an appointment available. That is why at Moving Service we have an extensive team of professionals who are always ready and willing to take on a customer's relocation. Not only this we also have a very flexible schedule, including unsociable hours if necessary) so no matter when you need to shift your stuff, we can guarantee to be there. If your stuff is ready to go in White City then talk to the experts and call on 020 8746 4402 to book your appointment.
Things to Keep You Busy in White City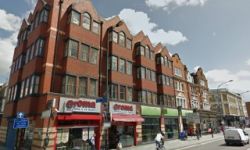 Based in the London borough of Hammersmith and Fulham, White City has a whole host of attractions to keep even the most seasoned London tourists entertained. The BBC studios are now based here and visitors can apply for tickets to popular shows, and take tours of the facility. The White City stadium that was opened in 1908 was demolished in 1985 to make room for the BBC studios. The W12 area is a wonderful mix of old and new with architecture from virtually every era, mixed with modern building, it offers a perfect view of the changing face of London. There are excellent transport links to central London, while still being able to enjoy the peace and quiet of suburban calm.
Why Should You Hire White City Moving Company?
Moving house to W12 region isn't easy, there are solicitors, viewings, mortgage appointments, highs, lows and hopefully eventual success. But with all this going on, the last thing you need to be worrying about is how you are going to move all your belongings and furniture into the new house. But luckily we are here to worry about the relocation part for you. All you need to do is let us know what you need moving, where we are taking it and what time and date you need it moved. Once we've settled this, we will manage all the rest. You don't need to worry about a thing, our removal experts know what they're doing and being fully insured, you can rest easy knowing your possessions are protected.

Are You in Need of Moving Experts anywhere in W12?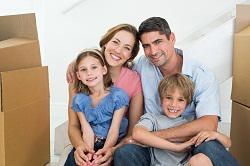 If you are in the process of moving house one of the big issues you will face is how to deal with the actual relocation part of the process. This is where a moving company will come in, but when you're entrusting all your most precious possessions to someone, you don't just want to give them to any old company. You want to make sure you are hiring expert movers, people with years of experience who will keep your belongings safe every step of the way. If that is what you need, we are the company for you. We deal with all aspects of moving every day, if you're in the W12 region, you and your belongings will be in safe hands. Take advantage and call the professionals on 020 8746 4402!
Are You Ready to Save Money on Your Moving to White City?
If the answer is yes then get in touch with our bookings team on 020 8746 4402. Take the time to talk to the experts about the brilliant range of removal services that we provide in White City, and explore with them what solutions we can offer to make your move swift and easy. We offer an extensive range of packages, so no matter what your relocation budget is, we will definitely have a service that can help. We offer the best value and most cost-effective services in the local area, so when you are ready to move, think of Moving Service - the only name you'll need to make sure everything is easy and hassle free.
Our Testimonials
Great moving services in White City W12 and also very affordable. You made everything look so easy.
Great work was done last night! The moving house process was completed fast thanks to the fast working movers in Moving Service. I was able to move quickly to White City W12. Great job guys!
There are so many options for moving companies in White City W12, that it can be tough to figure out which is the best. Moving Service is not only the cheapest, but their movers are also fabulous! Thank you.
We had to move house on short notice. After calling every company in White City, these movers were able to come out the same day. They got it done incredibly quick. Could not have done it better myself.