Moving to East Bedfont TW14
Moving Service can help to alleviate all of your moving concerns and worries with our fantastic and professional moving service! We have years of experience, talented teams and a range of ways to benefit you, making us the perfect moving company no matter what it is you're looking for! All our relocation options are designed to help with any move in East Bedfont, TW14, so if you're worried about lifting, loading or transporting your items when you move, we have the solution you've been hoping for! Pick up the phone and contact our specialists today – call us on 020 8746 4402 to find out more and make a booking!
Benefit From Our Award-Winning Moving Services in East Bedfont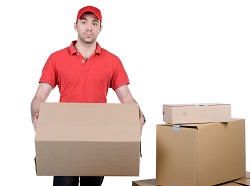 We have lots of ways to help you thanks to our exciting range of professional removal services. We're able to handle all of the hard work every step of the way, ensuring you move successfully and without stress anywhere withinn TW14. From your packing to your lifting, from van rental to man with a van hire and even options such as unpacking help, we've got you covered for your big day. Your removals to East Bedfont might be a source of stress for yourself or for your family, but we'll guarantee your relocation to TW14 couldn't be any easier than if you hire us. Let us take care of the hard work so that you won't have to!
How are We an Eco-friendly East Bedfont Moving Company?
It's becoming more and more important to implement more environmentally-friendly services into your everyday routine. We strive to be as green as possible, offering eco-friendly solutions if you're moving to TW14, East Bedfont. We're able to be as green as can be thanks to the help of our eco-conscious movers, environmentally-friendly vans and top-quality equipment. You won't find a removal company as committed to protecting the planet as we are, so if you want to make your move as green as possible then you don't need to look any further. Find out more and talk to an expert by calling 020 8746 4402 now for all of your moving needs!

A Few Facts about East Bedfont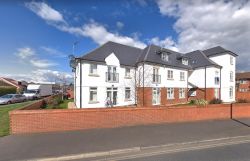 East Bedfont is found in Hounslow, West London. It is the home of the TW14 postcode, and is a popular place to live thanks to its many local amenities and its close proximity to the city. Bedfont itself has two surviving manor houses, dating from the 15th and 17TH Centuries, adding a wonderful and stunning traditional aesthetic to the area. Other notable sites in the area include the Burlington House, which is one of the largest Georgian homes in Bedfont's Conservation Area. The nearest London Underground station to East Bedfont is the Hatton Cross tube station, making for fast and reliable transport whatever the destination.
Affordable Prices You can't Ignore When Moving
Moving Service will give you the help that you need with your TW14 relocation, delivering professional services for a cheap and competitive price! All of our rates are budget-friendly, and with lots of perks to choosing us, including our free price quotes and no hidden fees, you're guaranteed to be impressed with what we can do for you. Award-winning services don't need to cost you the earth, and with our moving company they won't, thanks to our money-saving offers and deals. Our movers will help save money on your big day, and we serve all properties in East Bedfont, TW14. Treat yourself to a smooth move by booking with us now – call 020 8746 4402 today for all your moving needs!
Our Testimonials
Good work. They moved my belongings to my new apartment in East Bedfont TW14 with short notice on a busy weekend when many other companies were not available. Their work was efficient and safe. No hidden charges, and the whole process was transparent. Thank you Moving Service.
Great job done in TW14. Very well established removals firm and will take care of everything very very fast. Highly recommend them.
I had called every single company in the greater East Bedfont TW14 area. They were all overpriced, had rubbish attitudes, or just aren't flexible enough. Moving Service should have been my first call. The lady that I initially spoke with was polite and friendly. And the actual service was insanely fast and thorough. 10 out 10, top company!
We're out in East Bedfont TW14 and needed a removals company fast. Called up this company and they had a man with a van out in no time. Great work!