Moving to Beckton, E6
Are you moving a home or looking to move a home? Are you struggling with planning the process? Are you starting to feel the strain? If you have answered 'yes' to any of these questions, then you shouldn't worry, because you are not alone. The stress of moving can grind anyone down, yet it isn't stress you need to face alone. Removal companies can alleviate this stress, but only when you choose the right one. Our removals company in Beckton, E6 has been operating for several years. In fact, when it comes to Beckton, Moving Service may be the most proficient in town. We don't just offer customers a basic man and van service, like some of the other companies in the area. When you choose our removals company, you get a company that is going to plan your whole move, from start to completion. Getting the best in removals needn't be a hassle, so start the process by picking up the phone and calling our team today on 020 8746 4402. We will then provide you with a free quote, which will show you just how cost effective our services really are.
Discover the Thriving Metropolis of Beckton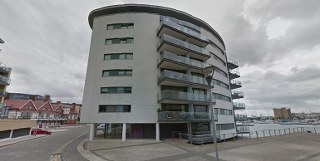 The area is in East London and has many urban neighbourhoods. It is a feature of the London Borough of Newham. For many years the area consisted of unpopulated marshland that was adjacent to the River Thames. Since then the area has undergone great redevelopment, which has only furthered London's image of a growing metropolis. Housing first started to appear in large numbers between 1981 and 1995, as they were built to inhabit gas and sewage workers in the local area. When the Docklands Light Railway (DLR) was incorporated into the area, the population once again saw a sharp increase. What has made the area so appealing residentially is the transport connections, including the aforementioned DLR along with various bus services that keep it connected to areas like Wanstead, Stratford, Manor Park, Woolwich, Dagenham, and London City Airport. When you want to move to Beckton, don't try and do it alone. Do this via the help of our team, as we can make sure that the job gets done right first time.

How to Make Your Moving in Beckton Simple and Easy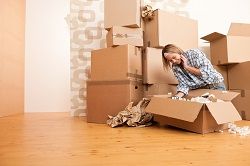 If you go back 100 years, moving to Beckton, E6 wouldn't have been something many would have done. In fact, it would have been seen as quite bizarre. However, now it is a different story entirely as the area has a true residential image. When the time comes for you to move to Beckton, you will want to find the right removals company across Beckton to help. We are that very company. Within Beckton community, Moving Service has built a name that can be trusted. We have done this by not only offering a very wide range of removals services, but also offering a hard-working team that can't be matched in terms of experience. Next time the issue of moving comes up, don't put you needs in the hands of an amateur company. Make the right decision, by picking up the phone and calling us on 020 8746 4402. Do you need a written quote? There is no problem, as if you send us an email, we will do our best to get back to you within 24 hours. Remember, if you want the very best man and van or full removals service in Beckton, we are the only company that is worth talking to.
Our Testimonials
If you are looking for the best removals company in Beckton E6, for me, this company is the best so far. They have a good way of ensuring you are happy with their services.
Moving Service were punctual and on time. They also have the best prices in Beckton. The man with the van was very helpful. Loved it!
There is nothing that can make us change our mind about this company as long as they continue to provide wonderful home removal services. They are the best in Beckton.
I hate house moving, but because of all of my stuff that I needed to be moved in Beckton E6 I looked into getting a removal company for my stuff to help me and they made my move fast and effortlessly take you so much.
Needed removal services ASAP. Found that they had no issue with last minute bookings, so I hired them on the spot to get my boxes to Beckton in time for the start of the week, which they did. Appreciate their efforts, gave out some nice, well deserved tips to the lads.