Moving to Walthamstow, E17
When you're moving to Walthamstow there is only one removal company that you need to know – Moving Service! We are the premier provider of moving services in and around the local area and can help you with all sorts of moving dilemmas. Our van hire packages are perfect for small flat moves, while our man and a van offers are ideal for anyone who needs some extra moving help. So, if you're about to relocate and want to know more about our incredible deals, speak to one of our advisors on 020 8746 4402. We have a great range of basic and comprehensive services which can help you with your relocation to E17 district.
Not Sure Where To Go When You Get Here?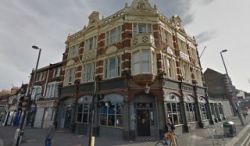 Walthamstow is a residential district in the east of the city and is part of the London Borough of Waltham Forest. Just 7.5 miles away from the central Charing Cross area, it is a relatively built-up part of the city with good transport links. Home to Europe's longest open air street market, it is a characterful place that has a large number of independent traders and bargain market stalls. Its traditional village buildings have still retained some of their original charm and are part of the villages' conservation area. House prices tend to be below the London average, though they have been increasing in recent times. Neighbouring areas include Chingford, Leyton, Epping Forest and Tottenham amongst others.
The Best Local Moving Experience
We offer the best moving experience in the local area and can provide you with a service that is second to none. Our moving vans and equipment are modern and well-maintained, while our team of movers are friendly and reliable. So, if you don't want to be left with an inexperienced worker or a second-rate van, get in touch with us on 020 8746 4402 for a chat. We guarantee to offer you an outstanding service that will make your relocation to Walthamstow , E17 that much easier. With our extensive fleet of vehicles, we can even offer you an incredible same day service for those last minute changes or moving emergencies. Flexible, reliable and cost-effective, we are the best firm around.

Can You Rely On Our Moving Team?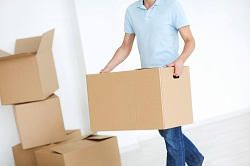 Yes! Our moving team is made up of professional movers who are trained and experienced in the art of house moving. So if you don't want to end up with piles of broken crockery or dented furniture then you should make your booking with us! Our team know everything there is to know about lifting and loading and will always make sure that your possessions are safe and secure. Flights of stairs and narrow hallways are also no problem for our specialist team who have worked on many different projects in Walthamstow. We guarantee that your items will be in the best possible hands when you hire our reliable removal company.
Looking For the Lowest Prices?
If you're looking for the lowest prices and the best possible service then you've come to the right place. We at Moving Service offer the best removal services at exceptionally good prices and will always offer you the best value in London. Our deals are cheap at half the price and will always leave you with plenty of leftover money. Don't waste your hard-earned cash and hire one of our house moving services. To make your booking fill in our online enquiry form or dial 020 8746 4402. Our advisors can have your house move booked ASAP!
Our Testimonials
Very satisfied with the house removals that this Walthamstow company did for us. Will be recommending to anyone in my network who's moving home.
The removal firm was very good and mastered at office removals. I was able to shift everything into Walthamstow, as my new office workplace, as fast as possible. Great work was done by Moving Service. Hire them now!
Generally, I was very much pleased with the movers who were very friendly, and quick. They even called me prior to the moving day just to confirm is we were still on for the next day and come the actual day they arrived at my place in Walthamstow earlier than I had anticipated. You did great work and for that, I'm so much pleased and thankful.
Good Prices. Great service. They service the Walthamstow area where I live. They have done a couple of jobs for me. I am quite happy with the quality of their work.