Moving to Bulls Cross EN2

If you're looking for moving services local to Bulls Cross, EN2 be sure to call Moving Service. We're a popular removal company that offers both domestic and commercial removal packages at an affordable price, and we offer a level of safety and security that's inimitable. Our comprehensive insurance packages will keep of your items covered and your mind at ease. So if you're relocating to Bulls Cross, EN2 or to the local area, you can count on us to get the job done. Simply dial 020 8746 4402 today and talk to an expert to find out more!

Just What Kinds of Moving Services Do We Offer in Bulls Cross?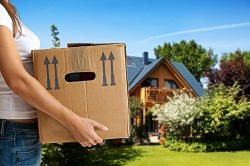 We provide services that make moving home a less stressful task, and our movers in Bulls Cross, EN2 are great at all of them. The heavy lifting, transportation and packing services will be all taken care of by them, and you can be sure that your goods are in capable hands. We've been providing removals to the local area for a good few years now – nearly a decade even, and we've accomplished a lot in that amount of time. Our services have only gotten better with age – more affordable, efficient and convenient than our rivals at this point! So, when it comes to removals to Bulls Cross, EN2, it's safe to say that we're the obvious choice – call 020 8746 4402 today and get the best deal!

Our Moving Staff are the Top Professionals in EN2

We're very proud of what we've accomplished over the years, and a lot of it wouldn't be possible without our team of dependable movers. Our staff are all experts in the art of house moving, and that's due to the training, experience and dedication that they have to the job. They make moving to Bulls Cross, EN3 easy thanks to the top of the line equipment they have access to, and we guarantee that you'll get to where you need to go without incident. Our removals are well known for their dependability and convenience, and it's the hard working people in our employ that we have to thank for that. They allow us to provide moves of such a high quality, and at the same time allow you – the customer, access to the lowest prices around!


What Can Bulls Cross Offer to You?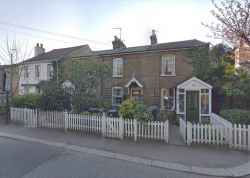 Bulls Cross is located in the North of London and is classified as a hamlet. It is part of London's Metropolitan Green Belt, in the London Borough of Enfield. It's home to a fair few distinctive landmarks, including Capel Manor, an 18th century red-brick house modelled in a 17th century style. The building is now home to the Capel Manor College, but the architecture is still largely the same. The gardens of the manor are open to the public for most of the year and are used as the venue for horse riding events and garden festivals. The Premier League Football team Tottenham Hotspur calls White Hart Lane its home, but have a training ground in the north of Bulls Cross.

What Makes Our Moving Services So Valuable to People of EN2 Area?

Property removal can be a hard task with plenty of potential road-blocks to impede forward progress. The main advantage of a well sorted moving service is the ability to mitigate said road-blocks and keep the move on the right track. Moving Service offers anyone moving to Bulls Cross, EN2 this advantage and a lot more besides. We undercut our local Bulls Cross, EN2 rivals' prices by a significant amount, and have the edge in terms of convenience as well. We offer same-day service as standard to local residents, and our services can be hired on any day of the week including weekends and bank holidays! So dial 020 8746 4402 today if you want to relax while relocating.
Our Testimonials
Great service and value for my money! The movers came to pick the items on time. They didn't waste any time. I will always use Moving Service henceforth. Bulls Cross EN2 is lucky to have you around.
This company knows how to treat customers as I got a speedy customer support and a very fair deal that I could easily afford. Top-class removals firm in EN2. Highly recommend them to anyone who needs a mastered company to take care of their removal service.
I was very satisfied with the level of service that I received from Moving Service in Bulls Cross EN2. They were fabulous and didn't drain the wallet. Thanks!
I have nothing but wonderful things to say about Moving Service in EN2. They did an amazing job. Thanks!