Moving to Barking, IG11
When it comes to moving home, there is no doubt that London can be a very cruel mistress. From the permanently busy roads to ever rising levels of properties, it can make moving home a very stressful experience. It was once a case that you had to battle this task all on your own, but not anymore. Removals services in Barking, IG11 have become big business, but there is only one name that can truly help you. Moving Service have become famous for their removal efforts and it isn't tough to see why. Our removal company has been in operation in the Barking area for years, serving the local community well in the process. Don't let a cowboy handle your removal needs, use our company and you'll have access to a wide array of services which can make your house removal a stress free experience. Get in touch by either sending us an email, dropping by our offices, or calling us on 020 8746 4402. Whichever way you choose, one of our team will be on hand to provide you with a free no obligation quote.
The Prosperous Development of Barking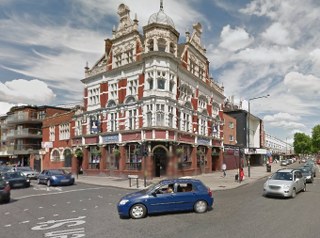 In East London, few areas are famous as this one, largely as it was one of the original major areas identified in the first London Plan. Once a fishing and agrarian settlement in Essex, it has since shifted through various phases during its existence, including to become a market gardening, and industrial development district. Since the opening of Barking Railway Station and its underground connections, the population area has boomed. Acting on this, the council created the Becontree estate during the 1920s. It was a landmark moment that has helped build the area into the residential place it is known today. What is lesser known about the area is that it has seen its fair share of famous residents over the years. The area may not immediately offer a vibrant feel as the rest of London, but the area has definitely seen its fair share of important people come and go over the years. If you are thinking about relocating here, then don't leave anything up to chance; speak to one of our removals team today.



All You Need to Know About Moving to Barking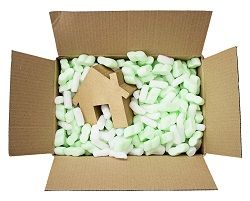 Barking's population has been in a constant state of growth since the introduction of its underground network and railway stations. It means that even in 2014 people are still looking to take advantage of all that the area has to offer. If you are one of the many who are looking to move to Barking, then you need to make sure that you aren't facing the challenge underprepared. When you work with our removal company in Barking, IG11, we will plan your move with rigorous precision. From packing and preparation on day one, to clearing up after everything is unpacked, we will handle it all in a way that our competitors just can't match. Here at Moving Service we are a removal company that you can count on when it matters. Unlike other Barking moving companies we won't leave you wanting for information, speak to our team today on 020 8746 4402. From there we will detail every aspect of the moving process, leaving no question unanswered, while also offering you a free no obligation quote. When you want reliability, skill, experience, and honesty, don't get involved with companies who just can't get the job done, speak to our five-star removals team today!
Our Testimonials
The moving house crew arrived on time. I loved how they took good care of my belongings from Barking IG11 until my final destination.
Pricilla Gregory
08

Aug 2019
The removal services in IG11 tend to be a tad on the expensive side. This company was the cheapest, and they actually did a good job.
Moving Service can do an awesome job when it comes to house removal in Barking.
We were on a tight budget for our house removal in IG11 and Moving Service came in and quoted us a really reasonable rate, and then did a bang up job of it.
When it came to moving, I contacted them due to word of mouth. I needed a home removal company which I could trust, as I have a rather large gaming setup, that I've invested much in and could not risk any damage to it whatsoever during the move to Barking IG11. I was quite ecstatic to learn that upon unboxing, no damage whatsoever! So, yes, I do recommend them quite highly!!!