House Moving with style in Central London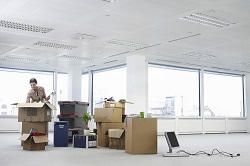 For assistance with your latest removals project you can look no further than Moving Service for reasonably priced, reliable and profession man and van removals work. All of our staff are fully trained and uniformed, and arrive with all of the equipment that you will need to move heavy or larger items out of the home. We will also arrive with tons of hard work and plenty of elbow grease to get your latest house removals, business relocation or simply to move your items into storage whilst you renovate. With our years of experience in the trade we know absolutely everything there is to know about antique furniture, so we will know exactly how to treat it with care, remove and store the item in the most appropriate manner.
If you don't have time to do a really great job on the packing then our insurable packing service with save you tons of time and money, and ensure that every single one of your items from a delicate china ornament to a giant grandfather clock, arrives safely and undamaged into your new location. You will not find a better team of professional removal experts anywhere in Central London, so simply give us a call today on 020 8746 4402 to find out all about the services that we provide, so you can spend your spare time taking part in some more enjoyable activities around London. You will be astounded when you hear about our prices for removal van hire, and no job is too big or small so call us today.
Vist Famous Tourist Attractions in Central London
Central London is a busy and thriving place, and one of the world's most recognised landscapes. From Big Ben and the houses of Parliament to the London Eye, the British Museum and countless other tourist attractions it is no wonder that central London is such a popular destination for tourists and for multinational global institutions. You might be surprised to know that 'Big Ben' actually refers to the bell behind the famous clock face, and not to the tower itself. London is filled with incredible history, facts and stories so it might be good for you to know that it is illegal for anybody to enter the Houses of Parliament wearing a suit of armour- oh and if you have the plague, you might want to steer clear of hailing down a cab because unfortunately that is illegal too. With free attractions such as the British Museum there is something for everyone to do in the city so get involved. When we say that the British Museum is free, it is free 'for all studious and curious persons' so as long as that includes you, you're in. Founded in 1753, it was the first national public museum in the world and the proud tradition continues today. If you have some extra time, you might be able to view the 8 million works currently inside the museum, but don't worry-all 8 million are not compulsory.
Stop awhile and explore the beautiful London Bridge and the old ancient London contrasted impressively with 'The Shard'- an 87-storey skyscraper that stands at over 1000ft tall and houses 72 habitable floors, along with a viewing gallery and observation deck on the 72nd floor and restaurants, offices and much more inside. If it is a touch of tranquillity that you are after then why not explore Regent's Canal and the beautiful waterside parks. You could explore for hours before heading onto the West End, the very famous home of London's finest theatres, hotels and shopping districts so you can take in everything that this fabulous city has to offer. Maybe nightlife is more your scene, you can party like the celebrities in the theatres, bars and restaurants of Soho. The fantastic nightlife with leave you partying until dawn with some of the most recognised faces on the world's social scene.
Learn More About the History and Culture
Within walking, or stumbling distance, of Soho is cultural heartland of Covent Garden will all of its history and culture. The famous Covent Garden market piazza is not to be missed so you can simply pick up a coffee and spend a relaxing afternoon people watching in the quirky, bustling environment. Alternatively, grab something a little stronger and dine out in the wonderful bars and restaurants. The Royal Opera House is also not too far away, along with the fabulous London Transport Museum, the National Gallery and both Leicester and Trafalgar Square.
The City combines business and culture like nowhere else on the planet, so be sure not to miss out on everything this outstanding metropolis has to offer. The City of London boundaries have remained almost constant since medieval times when the ancient Roman town of Londinium was founded in, roughly, AD50.
If you are travelling by train then the chances are that you will be lucky enough to step off at the wonderful Kings Cross St Pancras train station. Google themselves are planning to move their headquarters here in 2016, which is largely because of the fantastic connection that the Eurostar provides with the rest of Central Europe.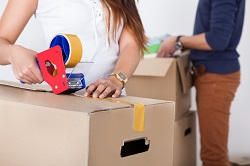 Hire a Professional Moving Service to Assist Your Relocation
So if you are planning some house removals to Central London, or maybe you are moving your shop from Convent Garden, over to Soho simply contact Moving Service for your friendly, professional and fast man and van removals. We know that the time that it takes for your business move is all lost income so we will endeavour to work around the clock to make sure that you are properly set up in your new location and open for business at 9am. With our flexible and pre-agreed removal van hire prices you will not be paying for a moving van to be stuck in traffic and we won't be leaving early to move on. You hire our removal services for however long you need to make sure that your project is completed on time and with no added fuss, no extra hassle and no hidden fees or charges. Simply call 020 8746 4402 today for help with your next move.