Moving to Finsbury, EC1
Under the current economic circumstances, many people would give anything to save some of their hard-earned money. In the end, this is perfectly natural. However, you should bear in mind the fact that there are certain things you shouldn't bargain on: your health and your time are among them. Moving to Finsbury, EC1 can be an extremely stressful experience (at least for most people out there), but it should definitely be something that is properly organized and handled. Sometimes, hiring a professional removals company in Finsbury can be the best choice and there are many reasons for it. One of them is related to the fact that you will not waste your time. Another one is related to the fact that you don't risk suffering accidents (or having someone who helps you suffer accidents). Last, but not least, you don't risk breaking things that may be valuable and expensive. Moving Service can help you move with ease and with as little stress as possible. As soon as you call on 020 8746 4402, one of our courteous customer representatives will help you find an answer to all of your questions, so make sure you do this as soon as possible.
Finsbury - A Great Place To Live In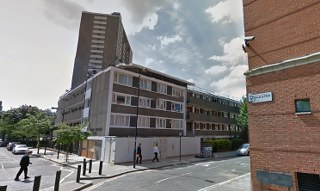 As a district in Central London that is located North of the City of London, the area is one of the greatest places to live in, especially for those of you who really want to feel active. There is literally no way you can get bored here and as soon as you take a walk in the area you will realize that it is indeed one of those places that really "stick" to your heart. Building in the area began only in the 17th century, but the entire area looks clean, beautiful and very well organized. The first official mentioning of the place goes back to the mid-13th century though, which means that the area is full of history and cultural delights, as well. Regardless of what you normally like doing, you will love this area. The close vicinity to the City of London and the good number of attractions in the area will make you want to live here for as long as possible. Even more than that, the peaceful and "cosy" atmosphere of this little area in Central London will definitely win your heart forever.

Is It Really Worth Hiring Professional Finsbury Moving Services?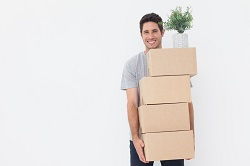 We know moving can be an extremely stressful experience and this is precisely the idea that led us to create Moving Service. Our professional movers in Finsbury, EC1 can help you move everything in your household in a safe way that will ensure that nobody gets hurt. Our crew is highly - trained and experienced and it can help you make sure that every item gets to the destination in one place. Once we assess your situation and how much help you need from us, we will send a crew that is suitable for the size of your household. We will be able to help you pack, unpack and clean up the packing materials left behind as well. This way, there is very little you have to worry about when it comes to removals process across WC1 area and everything is left into the hands of the professionals. Give us a call today and find out more about our excellent services. Our phone number 020 8746 4402 lies at your disposal for any questions you may have related to what we can offer. Call us and get your free quote today! Call us and let us help you!
Our Testimonials
Cheap and efficient are the best words to describe Moving Service. The best firm in Finsbury EC1.
Preston Hanover
09

Jul 2019
I went with Moving Service because they had the best deals in Finsbury EC1. They helped us move house quickly and did a fine job of it.
We received a quality moving service from these movers when we relocated to Finsbury EC1, they made the entire process much easier.
The office staff in EC1 was helpful and knowledgeable. The movers were professional and eager to help out and answer any questions.