Moving to Teddington, TW11
We can always make sure that you are provided the best removal services in Teddington, TW11. The best removals start with calling Moving Service. We know that when you are moving house you need to be assured and confident of the way in which things are going to proceed. For this reason we offer a full range of relocation options in Teddington. Whether you are doing a smaller domestic removal or a large office move around Teddington, it does not matter. You will always get an amazing service by us. We have a team of perfectly trained employees who can make sure that there is no chance of your belongings getting broken or your furniture getting scratched. These things are very much avoidable, and our relocation team will always have the safety of your belongings in mind as they work. And work they will! Our staff are extremely professional when it comes to getting the job done efficiently. Whilst safety and security are our major concern, there needs to be a certain level of pace when dealing with these things. You will undoubtedly want to get the job done as quickly as possible, so our team will be working hard to get your removal in the TW11 district underway. Why not call us on 020 8746 4402 for more information on our house movers in Teddington.
Why Visit Teddington?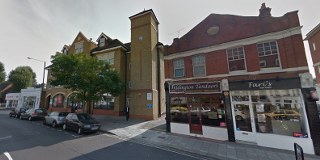 It is an area in the South West of London, in the Borough of Richmond upon Thames. The region is a historical one, like many areas in the south west of London that border on the river Thames to the north. The area is comprised of a central strip with retailers, outlets and places to eat and drink. The area on the river bank is taken up mainly by leisure clubs pertaining to enjoyment of the river, with rowing and boating clubs, as well as pubs, restaurants and cafes that benefit from the pleasant aspects of the Thames. After World War II, there was a considerable rebuilding done in the area, which made it an attractive place to live in. Despite the infamous 'Towpath Murders' the region has continued to be popular. The area is perhaps helped in this by the train services running from Teddington railway station, which runs a dual directional service to London Waterloo, on the popular Kingston Loop line.



Excellent Moving to Teddington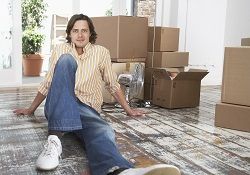 When you are looking for a removals company in Teddington, TW11 you need an all-rounder company. It does not really matter whether you are planning a specific type of removal, as the experience that our staff has picked up whilst working on different tasks will all contribute to the success of yours. We can do office removals in Teddington as well as domestic removals in the TW11 area. We will always offer an amazing price on these jobs as well, so that you are always getting the best possible services for money. It is important to us that you feel calm and less stressed about the removal. Even though it is a big job, the point is that you need to trust in our abilities. Our staff work hard to make your removal go well, and can work on planning things with you in advance. This means that there is no chance of you ending up needing any other assistance. If you want the best house relocation in Teddington, just call Moving Service. We can be reached on 020 8746 4402 and will be happy to answer any questions you may have about the services and prices we offer.
Our Testimonials
Moving Service offered the best value for money in TW11. Of all the removals companies, they are the best.
Keep up the sick work with removals in Teddington dudes and dudettes!!!!
We called for help with moving and the movers arrived to Teddington TW11 exactly on time, ready to work and help move. The whole thing went really well.
Moving Service sure did pull out all the stops when it came to getting my stuff to TW11 in good condition. Really appreciate this home removals company!