Moving to St James's, SW1
Knowing that you have an excellent removals team in St James's, SW1 on the job means that you don't have to worry about the potential disasters that can come from a move. Domestic removals in St James's are our speciality, and we have the experience to make yours an easy one. When you are working with delicate items and antique furniture all day, you learn how to make a removal count, and we have that knowledge. After so many years in the industry, we can make sure that your removal will go through with ease. You will know what you want from your movers before you start, and if you are like most of our clients, you need a safe, quick and easy service, at a decent price. We can offer exactly this. Our knowledge of the area means that we can get you moved with ease. Having an experienced moving company on the job means that you get the wealth of experience that we have accrued. We can get your journey planned with you, as well as ensuring that all moving jobs are done with care and consideration. At Moving Service we make sure that your home removals in St James's go smoothly. Get in touch with us today on 020 8746 4402 and we can make your removal dreams come true.
Home Of The Establishment - St James's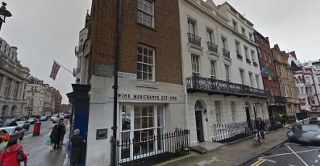 It is an area in Central London, a part of the City of Westminster. Despite being so central, it takes the post code area SW1, as it lies slightly south west of the central point taken at Charing Cross. The area is an extremely wealthy one, having been built primarily as a residential enclave for the vastly rich in the 17th century. The result of this is some incredible architecture from the period, and a lasting sense of high-end aristocracy. Despite being almost solely residential since the Second World War, the area retains its feel for being the playground of the rich and famous by keeping its commercial rates astonishingly high. The area has played host to many gentlemen's clubs, which occupy the previously residential grand houses. The various streets have become famous for their wares which are usually associated with high living. Shops for cigars, fine shoes, tailoring, luxury clothing, wines and many top-end galleries are situated here. The area is very near Buckingham Palace, Oxford Circus and Piccadilly, making it easily accessible and very much worth a visit, even if you are not in need of a suit from Saville Row!



Work With The Best Domestic Movers In The Area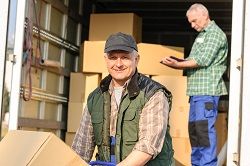 Some people think that moving a house by themselves is a cheaper way of doing things. We at Moving Service think that there is a serious danger in thinking about these things in a monetary sense only. The matter is that you can get caught out with various things aside from the price of the job. Hiring a removal vehicle or a man and van service in St James's, SW1 can be difficult and risky. The time that it takes to get yourself moved can be a lot longer than you would have thought as well. Our man and van service in St James's can do your smaller removals, to reduce the chances of you getting ripped off or having a difficult time. We know that a lot is at stake when you begin your move, so you should make sure that you are not at risk by calling us today on 020 8746 4402. With our excellent service, you will always be able to get a great deal.
Our Testimonials
I recently hired the movers from Moving Service for my house removal project in St James's, and they were highly efficient at what they do!
I have no complaints at all after using Moving Service. Very satisfied with both the price and the service from these house movers in SW1.
Moving Service does an excellent job of not creating additional stresses. The cost of removal services is cheap and the movers used an iPad so I could pay with my credit card. St James's is spoiled with these guys!
Our company needed to downsize so we called Moving Service for help moving company property to the new location in St James's SW1, they were very fast and offered a competitive rate. I would tell anyone who needs moving help to check them out.
Fantastic rates for the service provided. Honest and respectable moving company in St James's, will use again.