Moving to Hanwell, W7
Hiring Moving Service is the best way of handling any home or office move. We understand how difficult it can be to complete a move yourself so we provide high quality services designed to make your life easier than you might have ever imagined. With all of the experience we possess, there has never been an easier way of bringing on board expertise when thinking about moving to Hanwell. With the help of our team, all of those little issues are handled in a quick and professional manner. If you would like to discover more about what we can offer you, then simply call 020 8746 4402 right now and get talking to a member of our team.
Learning More About Hanwell and The Area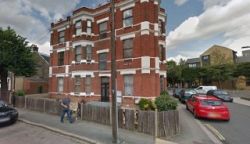 Situated in the London borough of Ealing in the west of London, Hanwell is a suburban area. The area has a large number of pubs and bars, including some older than two hundred years. There are also a number of notable churches in the area, including St Mellitus Church, St Thomas the Apostle, and St. Mary's Church. As well as these religious institutions, a number of important public facilities have been constructed in the location such as The Wharncliffe Viaduct, The Central London District School, Hanwell Flight of Locks, Hanwell Clock Tower and Brent Lodge Park. The Hanwell carnival is an annual event hosted in the area and is the second largest such event next to the Notting Hill carnival. The nearest tube stations are Boston Manor, Ealing Broadway, and Perivale, all of which allow access to the tube network. It is also possible to walk to Southall, Norwood Green, Gunnersbury, Pitshanger Village, Greenford and Brentford.
Our Expertise Is Exactly What You Need During a Move
If you are wondering exactly how professional removal services in W7 district could help you, one of the biggest benefits is saving you time and stress. For those about to embark upon a move, dealing with anything from the packing to the loading of the moving van can be extremely tiring and can leave you feeling exhausted before even starting. Thankfully, hiring a removal company means taking on these challenges with an array of expert help on your side. With our assistance, your home or office removals are in the right hands. We do the hard work while you simply relax and get on with whatever you really need to focus on. At such a difficult time, ensure you have made everything as easy as possible for yourself. Call us today and be certain you have chosen the best removal company to help you during the most difficult times.

Can Professional Moving Services Make A Real Difference To You?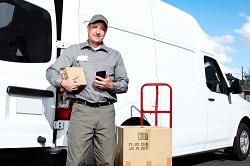 Moving Service are not only able to reduce stress, we're able to reduce the cost of moving home. As the best provider of house removals in Hanwell, we know what our customers truly need. We love being able to reduce costs and deliver great value on the services you really need. Whether you're moving your home on a small scale or thinking about the biggest office move possible, we are the best movers in W7 areas. We are the perfect choice for those looking for a great deal as well as great help. There really is no one better placed to provide everything you could ever need. When thinking about any move, being able to trust in professional help that does not break the bank is essential. So, call 020 8746 4402 today for a free quote and find out exactly how much money we can help you save.
Our Testimonials
Moving Service did recent home removals to Hanwell for me, and I was amazed at the results, really didn't expect it to be so good considering how affordable it was.
Smooth job done in Hanwell W7! Hired the man with a van in a quick amount of time and the house moving was stress-free. Premium service!
After we got married, my wife was to move in and we agreed to move from a one bedroom to a three-bedroom apartment up in Hanwell W7. Lucky enough we got referred to this company by my mother-in-law and truly their moving services were as described. Everything went well, and we were pretty much delighted.
Professional service. Did the removals in Hanwell W7 and saved me a lot of stress. Will be using again.