Moving to Hillingdon, UB8
If you're preparing to move to a new home or office and you want the help of professional movers in Hillingdon, UB8 then you don't need to look any further! Moving Service is one of the area's top providers of dependable removal services, including man and van hire, removal van rental, furniture removal help and lots, lots more! There are many different ways in which our experienced house movers Hillingdon can help you, whether you're moving to a new home or if you're in need of office removal services! Find out everything that you need to know about our company and hire us for your move by calling now on 020 8746 4402!
Saving You Money, Saving You Stress
There are lots of companies in the area that can provide you with help and assistance on moving day, but only our company can offer you low and competitive prices across every service that we have to offer! If you want to save money on your move with professional help then we're the perfect choice for you! Our low prices are great for your bank balance, and you'll still get the same high-quality level of help that you deserve on moving day. For your office moving needs and for your home, you don't need to look any further than our company!
Living in Hillingdon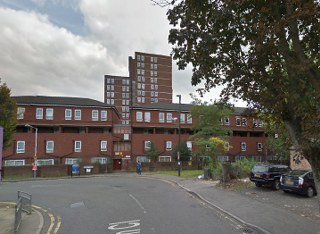 It is a suburban area found in the London Borough of Hillingdon, in West London, and with rolling hills and lots of greenery to be explored, it is a rural paradise when compared to the busy streets of Central London. There are some wonderful sites to visit, including the Church of St John the Baptist. This church was first built in 1629, and though some restorations, repairs and renovations have been made, the building still stands strong and is a beautiful example of history in London. Hillingdon Court and Hillingdon Court Park are also worth a visit if you have an interest in old architecture. The area has been the home of many famous faces over the years, including actors James Corden and Michael Anderson Jnr, as well as writer A. M. Burrage and singer Claire Richards. With many schools, a tube station and bus route, this area is a fantastic place for both families and working individuals.

We Can Help You With Your Hillingdon House Moving!
Hire Our Company for Your Move Now!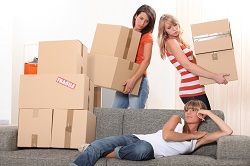 Moving to a new home or office can cause you unwanted amounts of stress, and with so much to achieve in what's often a very short space of time, it really is no wonder that moving is something most people dread! Our company can save you time and effort thanks to our dedicated and experienced movers, and whether you're most concerned about moving furniture or finding reliable company, we can help you!
Moving Service has everything that you need for a stress-free moving day in Hillingdon, UB8. Our low prices are suitable for almost any budget, and with such a varied selection of services available there's no way you'll be disappointed with what we have to offer! Whether you need someone with experience for heavy lifting and loading or if you need a hand with any other service, we're the ideal company for you. To find out more and to hire us for your relocation day in Hillingdon just pick up the phone now and call us on 020 8746 4402!
Our Testimonials
Moving Service recently did our house removals and did a superb job in UB8. The team turned up on time, cracked on with the job, and really made it very relaxed for all of us. I would definitely recommend.
If you need a removal service in the Hillingdon UB8 area, please don't hesitate to try out the blokes at Moving Service. They are fabulous.
Moving Service delivered us with a first-class removal service in UB8 when they helped us move some contents of our little house. The whole experience was safe and expeditious and at a very reasonable and affordable cost. Thank you so much.
Could not believe how exhaustive the movers from Moving Service were. Had us up and out of our home in UB8 and ready to unpack in less than a day!