Moving to Clerkenwell, EC1
Are you having trouble finding a reliable removals service in Clerkenwell, EC1 to help you shift your household goods or furniture? If this is you, stress no more because now you have found Moving Service and we can help you get your things across safely and for a minimal expense. We have an efficient and fully trained staff and a fleet of purpose-built vehicles that make any move, big or small, no more trouble than if you were moving across the street. There are a lot of aspects to moving that can overwhelm you – like where to find boxes to pack things in or what if something is broken or damaged during transit? Let us take care of all those worries for you. With a comprehensive list of moving services in Clerkenwell, we provide for all aspects of moving including packaging, transportation, loading and unloading as well as insurance. If you want to be involved first-hand in your move and do the packing yourself, then we will also be happy to provide you with a man and a van, and also some extra hands in case you need help with loading and unloading. Whatever it is you need, give us a call at 020 8746 4402 and tell us your requirements. We will be only too glad to help.
Taste the Life in the Little Italy of London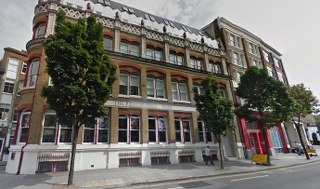 The area, which is in the London borough of Islington, covers the postcode district of EC1. Located in central London, it was once known as Little Italy for the number of Italians who found residence in the area. Farringdon station, which provides both overground and underground railway services, is the closest transport link and connects to Gatwick Airport, Brighton, Luton and Wimbledon. Angel, Chancery Lane, Barbican, King's Cross and St Pancreas stations all lie near the fringes of the area and are within walking distances. A number of London bus routes also service the area regularly. The architectural character of the area is unique because most of the current residences have been converted from former industrial buildings and so that provide a lofty and light-filled interior. Apart from the architecture, another alluring attraction here is the Regent's Canal that stretches from Angel to the Thames in Limehouse and is a wonderfully picturesque and friendly place to visit. The area has a vast number of café joints, pubs and restaurants in addition to the Finsbury Leisure Centre and Ironmonger Row Baths that provide adequate local distractions and social life. Even if it is a bit costly to live in, the area is trendy and has a lot going for it in the estate market.



The Best No-Stress Moving Service in Clerkenwell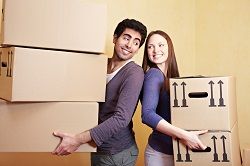 We are sure you are excited about a home or office removal in Clerkenwell, EC1 but don't let the anxieties of moving day bog down the excitement. Hand over the responsibilities to organize your move to Moving Service and enjoy a stress-free, fast and safe transition to your new home. As a thoroughly professional removals service in Clerkenwell, we let you choose from a repertoire of services that covers packing, transporting, loading and unloading. In addition, we will also insure your goods so that they are protected against damage during transit. Our moving crew is expertly trained in handling deliveries and very amiable to work with. Our team will assist you in all steps of the moving, from booking the size of the vehicle you will need and arranging packing supplies to helping you move stuff into your new home and unpacking them. Our movers are extremely trustworthy and our firm insists on working according to BAR accredited standards. Our deals are extremely pocket-friendly, and we assure you that you will get your money's worth. We have worked previously for a number of happy customers in Clerkenwell; you can read their testimonials about our work here or get in touch with us at 020 8746 4402.
Our Testimonials
Great movers handled everything in my last house with too much caution. You would have thought the stuff belonged to them. That impressed me, and for that reason, I will use their services when I move around EC1 again.
Brittany Lewis
08

Aug 2019
Even though there many removal firms in the EC1 area, Moving Service is the only one worth the pounds. They do fantastic work. Great company.
Moving Service is simply the best in Clerkenwell. They engage the best men and van and you will be happy with their output. When you want to engage the services of moving services, you can continue to engage them.
Needed to have movers come help us in EC1. Called up Moving Service and they were there in no time at all, and finished the job even faster.
I saw my neighbours using Moving Service during their move to Clerkenwell, and as I poked my nose out the window, I noticed how professional the movers were. So, I contacted them for my own move. I was not sorry. The movers were definitely professional and polite. Grateful, I will use again.