Moving to West Heath, SE2
Let's face it, nobody really wants the hassle of moving house, the whole process is long, stressful and often dull. Wouldn't it be nice if someone could just magically transport all your stuff from your old house to your new one without you having to do a thing? Well, we can't quite promise that, but we can promise that all it takes is one quick phone call to 020 8746 4402 and the rest can be done for you as if by magic. At Moving Service we offer a complete removals service which can include packing, transporting and unpacking if you want, or it can just include the bits you want - with us, you're in charge. We make moving house simple.
West Heath – A Place of Calm amongst Chaos
Located in the London borough of Bexley, West Heath is a popular residential district, but also has a number of local attractions that make it appealing to those outside its borders too. Local amenities such as a lawn tennis club, and local parks with wonderful running paths makes SE2 region an ideal place to go to get your activity levels up. But if indulgence is more your thing, its perfect for you too, with luxury B&Bs, a spa and decadent restaurants, it's hard not to feel relaxed when you're in the area. When the relaxation gets too much, visitors can easily get into the hubbub of central London using the quick and convenient train service and buses.
How Would You Like To Have Someone Else Move For You?
If you're in the process of moving house in West Heath, SE2 but aren't really feeling up to the actual moving part, don't worry, we have a team of friendly professionals ready and waiting to take on the removals for you. Whatever parts it may be that you don't want to do (even if it's all of it), we have someone on our team who will be happy and eager to help you. Our main focus is our customers, so when you ring our booking line on 020 8746 4402 we will discuss with you, exactly what you need, and how we can help. That way, hopefully when you do get moved in, you can smile happily and enjoy your new home without the stress.

Who Are The Experts In Your Area?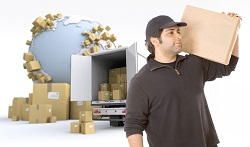 If you live in the SE2 region, then we are your local removals experts. We have been in the business for longer than we'd like to admit, and over the years we have honed and developed our skills to a point of such excellence, sometimes we forget how hard relocations are. When you hire us, you don't just hire a team of men with vans, you hire trained movers, people who can move your stuff safely and securely without even breaking a sweat. We can get sofas round corners, pianos out of windows and cats out of trees (maybe not the last one), but whatever your needs we guarantee we can help, and more importantly we will be happy to.
Who Has The Best Prices Around?
You might decide to do some research before you believe us, but if you'd rather save yourself some hassle then trust us. We have the best prices in West Heath. I you are looking for a reliable and convenient removals company, then hire us today. We don't charge over the odds, because we know how hard and expensive moving house can be, so at Moving Service we have made it our mission to make the whole process much easier and as cheap as possible. Let us handle all the tricky bits, and you will save yourself time, save money and reduce stress for the exciting move in. Simply call on 020 8746 4402 now and ask for your free estimate and we will show you how cheap moving can be.
Our Testimonials
I have had several moving experiences with different companies in West Heath SE2. However, Moving Service stood out for me. They offered me high-quality removal services. The team was very friendly yet professional.
The work done was excellent and the moving to West Heath SE2 fast. Moving Service is by far the best removals firm out there. Guaranteed!
Nissa Wellington
04

Jun 2019
These movers did a wonderful job. They were polite and professional. I would definitely hire them again. Top-notch company in West Heath.
Needed a removal service in West Heath SE2. Moving Service came through for us in a pinch and didn't charge me the firstborn. Great people. I would call again and recommend to friends.