Moving to Knightsbridge, SW1
You will find the most affordable removals here at Moving Service. We have some of the best offers around at amazing quality. We would love to help you with your move if you take our help. Although you might put off hiring professional help because you are convinced it is going to cost you the earth, it won't. We know that most of our customers don't have money to waste and we understand that many of our clients are tightening their purse strings. For this reason, we ensure our prices are kept low, in order to ensure you can afford to use our removals services in Knightsbridge, SW1. You will undoubtedly be more than impressed with our services. We can offer you the general home and office removals. We can also offer you a more convenient and cost - effective service: the man and a van. On top of that, we offer additional services such as packing and unpacking, storage facilities and clean ups. These are all carried out by our amazing movers. We are certain you will think they are great. On top of being hard - working and skilled workers, they are all very friendly and polite, too. We think it is important that you're dealing with professionals. Call us today on 020 8746 4402 if you need professional removals help and we guarantee you brilliant services all the time.
Luxury and Shine In Knightsbridge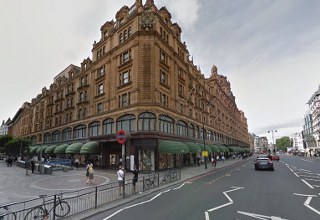 Located in South West London, the area is a wealthy residential district south of Hyde Park. It is quite an affluent area and is home to a number of expensive shops and luxurious restaurants. Many affluent people live here. However, for visitors, it is still a great place to visit for there are many wonderful sights to see here and you will certainly enjoy seeing them all. You can see the Victoria and Albert Hall, Holy Trinity Church, and many other wonderful sights that are amazing for visitors to see. There is also a fantastic transportation service here and you can get easy access to many surrounding areas. Getting to the desired places should therefore be no problem at all. Generally, the area is a beautiful place and you are bound to enjoy the wonderful sights you will come across here.

Never Say Never with our Moving Services in Knightsbridge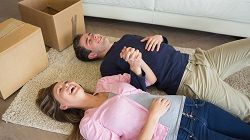 Our qualified movers at Moving Service do everything for you, which means you will not be expected to lift a finger. They can load and unload, as well as bring heavy boxes to your front door. Whatever you need them do, they will do it for you, and you are guaranteed first - class services at brilliant prices. There is no doubt about it, having a professional removals company in Knightsbridge, SW3 area to count on makes moving so easy. You don't have to think about it as much and you will know you have our movers and their experience to fall back on. Our man and van service is a great choice if you don't need a full removals service. Whilst there are benefits to both, the one that benefits you most depends greatly on the one that would suit you most and meet your needs the most. For instance, if you want a quick move and you don't have a large quantity of belongings that need transporting, the man and van service would be perfect. If you have lots of things to transport, using a full service would be much better. Get a free quote today by calling us on 020 8746 4402.
Our Testimonials
The best removals services I have ever used. A really good level of service received from their team in Knightsbridge.
Cheyanne Brock
09

Jul 2019
There is truly no better moving company in the greater Knightsbridge SW1 area. Moving Service has professional and competent movers. They also charge less than the other moving services.
When we moved to SW1 a friend recommended their house removals services and I am glad that I went looking into it because they did a great job with everything.
Need a moving service? Give the guys in Knightsbridge SW1 a call. Love their work.