Moving to Harrow Weald, HA3
When the time comes to move home, you need the best team on board. With so much going on, it's important to hire movers you can trust. In this respect, Moving Service is the best option for you. We bring timeless experience to every move – the expertise you can trust to help you out in any and every situation. Because of this, coping with all the minor details of a move becomes so much easier. If you're thinking about how best to handle all the packing, we've got an option for you. If you don't feel you know enough about all of the different van rental options you have, we will walk you through our vast range of solutions and explain everything to you. Whatever you may need for your move to Harrow Weald, simply call 020 8746 4402 now to learn more about our services.
Getting To Know More about Harrow Weald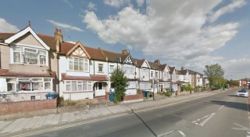 Despite the slightly strange name, Harrow Weald is an area unfamiliar to many of those outside of the north west of London. As part of the borough of Harrow, it takes its name from an ancient word for woodland or forest. Because of this, it might not be a surprise to note the large amount of green land and open space nearby. Located near to places like Bushey Heath, Stanmore, Headstone, Wealdstone and Hatch End, it shares a similar focus on suburban residential living. There is a pub named the Seven Balls which is Grade 2 listed and thus of historical interest. Located near the border of Hertfordshire, Harrow Weald was once a part of Middlesex, until it came under the control of Greater London during the city's expansion. Thanks to the regular buses passing through, it is possible to reach South Harrow, Watford Junction, Heathrow Airport, Brent Cross, Edgware, and Trafalgar Square.
How Do We Make Such A Big Difference To Those Moving Home?
Perhaps the most important thing we can do for you is freeing up your time. When moving to the HA3 district, finding the space in your schedule to deal with all of the tiny details of your removals can be very difficult. We know many people struggle with this, so we want to offer you the best way of getting the job done. Thanks to the understanding and knowledge we possess as movers, we can help you remove these minor worries and simply get the job done. Knowing you have a professional team on your side can be a great relief, especially with so many other aspects of the move you might want to focus on. When you want to assure yourself your move is going as planned, hiring experts you can depend upon is very, very helpful.

Our Professional Help Is The Best Solution For Your Move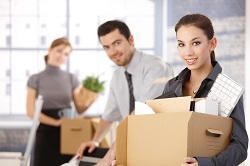 When you are thinking about removal services in Harrow Weald, not only are we the best choice for reducing stress, but we can also help you save money. At Moving Service, we know how important value for money services are to our customers and so we want to deliver the best possible results at the lowest possible cost. No other local company comes close to matching the low prices we offer. So if you're thinking about all of the details of your move, want to reduce the stress of the process and still want to be able to save money at the same time, there is only one company in HA3 region that can offer the house and office removals services you require. To get a free quote and find out more about the ways we can help you, call 020 8746 4402 today and talk to one of our experts.
Our Testimonials
Such a good quality removals service in Harrow Weald. The team was great, the price was very affordable, and the move went as smoothly as it could.
A great job was done! Movers came to my house quickly and began the removal process was impressive. Truly skilled at what they do and I was able to get my house moving done in a very short amount of time to Harrow Weald HA3. Thanks!
Such a professional removals team you got. The movers were very strong, hardworking and respectful. I really liked how friendly they were which made our work even much easier, and in two hours we had already arrived at my new apartment in Harrow Weald HA3.
Called Moving Service and they were able to come out the next day. They did a removal at one of my houses in Harrow Weald. Great removal company.