Moving to Northwood, HA6
Moving abroad is something that often a big step for people and something that many of us over the course of our lives consider. Be it for business or for career as well as just upping and leaving the country because you fancy a change of scenery, our removal company in Northwood, HA6 understands it fully. Most of our trained experts have lived across the globe, moving house from one country to another and assimilating the trials and tribulations that come along with it. Hiring a man with a van as you would for a local relocation HA6 is simply not enough, so why not give us a call at Moving Service on 020 8746 4402 to discover how our experts are able to give you a head start in your new life, ahead!
Northwood – Home to Ruislip Lido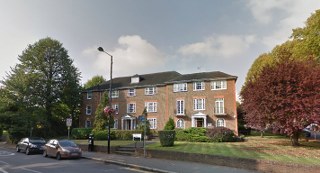 The area, based in North London in the London Borough of Hillingdon with the postcode of HA6 is around 15 miles away from Charing Cross. Home to Ruislip Lido, it is an area that is predominantly suburban and leafy as well as being home to some of the most affluent people in the entire Greater London area. In 1435, it was recorded as being Northewode, meaning North Wood, in relation to its neighbouring area of Ruislip. Northwood Hills, which is part of North Wood is home to Pinner Driving Test Centre as well as a few small farms that gives it the bordering edge to Rickmansworth which is in Hertfordshire. Geographically, Northwood is surrounded by the areas of Ruislip, South Oxhey, Bushey, Batchworth, Harefield, Eastcote, Pinner as well as Moor Park. Most of these stations including Ruislip, Eastcote, Pinner as well as Northwood Hills and the area itself as are based on the Metropolitan Line on the London Underground system. It looks quite scenic and rural and is known to be the perfect escape for those looking to leave the city and live in the sticks with metropolitan transport back into Central London.

Northwood Moving Abroad Experts at Your Doorstep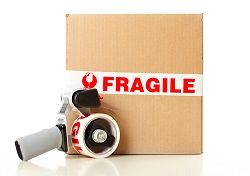 Overseas relocation consists of a lot of strategic planning as well as thought process into how everything is going to take place. Perhaps, the place is not even in Europe and you are fretting about customs allowances as well as what life would be like in a new country. Removal services at Moving Service make this easier for you. With a fast turnaround time of being able to assess your requirements, we understand that every person that is moving house in Northwood, HA6 has different needs. Being easy, affordable and reliable is key in moving abroad, as we are fully aware of all the costs incurred by you when you choose to take such a major life-changing decision? We take the hassle out of moving furniture for you as well as any other small removals you may have that you choose and wish to take along with you. Being an international removals company means that we have access to almost every country around the four corners of the globe, making us the leading specialists when it comes to taking care of you (and your family, if you have one!) If you're looking to move first class in Northwood and enjoy all the creature comforts of someone else handling all your moving queries for you, give us a call today on 020 8746 4402 and speak to one of our advisers who would be most happy to help you with any questions you may have!
Our Testimonials
The Northwood team is so lovely and polite, it was such a joy to have them around, and they did a superb job getting my house removals done in a very tight deadline.
Movers came by fast, excellent service and fast removal to Northwood HA6.
Excellent services. I would highly recommend them for they offer the best and customized removal services in Northwood. Try them and thank me later.
Marcy Henderson
02

May 2019
This moving company is amazing. I needed a company to help me move house to Northwood HA6, and they came through on very short notice.