Moving to Barnsbury, N1
Thinking of moving a home? Wondering what it will involve? Not sure if you can handle the stress? Probably you will answer yes to all three of those questions. Sadly, stress is an element that is almost unavoidable when it comes to moving home in Barnsbury, but there are ways to make life easier on yourself. The most popular and the most effective way is to hire a professional removal company. Professional removal companies are popping up all over the Barnsbury region, which makes picking the right one a challenge in its own right. When you truly want the best, remember there is only a name that matters. Moving Service and Barnsbury go hand in hand. Our removals services in Barnsbury, N1 have been in operation within the N1 and N7 area for years, meaning that we know better than anyone how to move you there. Start the process today by speaking to one of our removal specialists on 020 8746 4402, and they will explain to you our services in more detail and give you a free quote, too. Remember, when you want a dependable removal company in Barnsbury, we are the company to choose.
Barnsbury - A Site of Fine Landscapes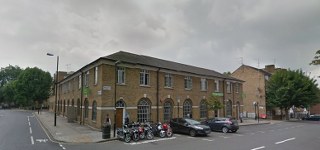 Glorious greenery and attractive sub-rural areas make up the area, so it is not surprising that the area is continuously popular. Featuring the N1 and N7 postcodes, the area was originally named Villa de Iseldon Berners after the powerful and influential Berners family. Since then the area has grown, becoming predominantly rural by the early 19th Century. The area has built its name off the back of its strong local trade and fantastic transport connections, both in and out of London. The popularity of the area is also reflected in the number of powerful and famous resident it has had. Tony Blair, Samuel Barnett, Ian Holm, Peter Pears and Chris Farlowe have all lived in the area at one time or another. This list shows just what a positive residential experience the area provides. If you, like many others, are ready to make the jump, then make sure you are prepared appropriately. Do this by hiring us; the number one removal company across Barnsbury, and we will make sure that we are on your side every step of the way.



The Ins And Outs of Moving to Barnsbury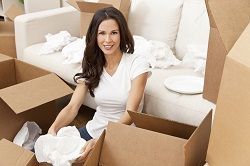 The area is an up-market and often times peaceful district within England's capital. But what isn't so peaceful is the actual process of moving to Barnsbury, N1 because at times it can be extremely difficult. However, you shouldn't worry as help is on hand in the form of Moving Service. You won't find any other company who knows Barnsbury like us; having worked in the area for years you won't find us getting lost or wondering where it is. Our staff includes some of the most experienced professionals in the industry and will make packing, transportation, unpacking and clean up look like a breeze. We do things differently here at our removal company, as we work tirelessly to find the perfect balance between speed and power when it comes to moving, after deciding that we are the right removals company in Barnsbury, get the ball rolling by calling us on 020 8746 4402. You can also send us an email or pop along to our offices if you prefer, as well. Either way we will provide you with a free quote for your move, proving that not only are we the best, but we are also the most budget - friendly remover in the district.
Our Testimonials
Wilma Carrington
08

Aug 2019
I will likely be using Moving Service from here on out. They are the best removal service in Barnsbury N1, and cost half of the competition.
I convinced my husband to engage the company when we were parking out of Barnsbury. They are the best moving services, provider.
I own a company in Barnsbury and needed to get all the stuff from our office moved to our new location so I found this company for their office removal services and they did exactly what we needed and all of our stuff was safe.
Needed a last minute move. Called them up for office removals and found the rates to be competitive, so booked an appointment. They got our computers to Barnsbury N1 just as requested. Will use again.