Moving to Harold Park, RM3
Thinking about moving home? Worried about the process? Thinking of hiring in professional help? Moving Service are the perfect choice to help you with all removal services in Harold Park. Whatever it might be you need to move, we can help. We have the best experience in the business, having spent many years helping a huge variety of customers with a huge variety of moves. From the biggest jobs to the smallest, from homes to offices and everything else, we make sure your removal is in the best possible hands. Without having to worry about all of the minor details, hiring our movers allows you to get a great solution to one of the most difficult processes. To find out more, chat to our team on 020 8746 4402 and get a free estimate.
Harold Park: All the Information You Require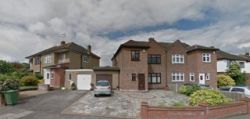 Located in the north east of London and a part of the borough of Havering, Harold Park remains one of the areas of London not as well known as others. Because of this, it is a primary choice for those looking for a suburban residential area so they can commute into the centre of the city. As part of Harold Wood and near the Ingrebourne River, the area has many wide open green spaces and parkland. In terms of the parliamentary constituency, the area falls under the control and the remit of Hornchurch and Upminster. There is a golf club named Maylands, founded in the 1930s. As part of the border between London and Essex, the area is very close to Harold Hill, Emerson Park, Romford, Gidea Park, Shenfield and Upminster. Without a station of its own, travel to one of these places is recommended should you wish to travel with ease to the middle of the city.
With Our Assistance, Your Move Is In the Right Hands
If you are worried about anything specific about your move, you can trust our team to help you out. Thanks to the time we have spent in the industry, helping many different customers with their various problems, we can help you save money and effort. There has never been a better way to save time during a move. For many people, finding the space in their schedule can be difficult. Packing can take a lot of your precious time. By turning to our team, you hire a removal company in RM3 district who help you when it matters the most. You can depend on us to help you relax and find the whole moving process so much easier.

When You Need To Move To Harold Park, We're Here To Help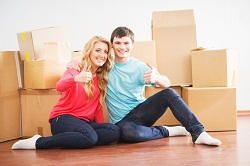 But if you are thinking of hiring our house removals services in Harold Park, then a massive benefit of turning to Moving Service is the money we're able to save you. Unlike other professional removal companies, we know the importance of great value. Because of this, we have designed the best assistance in RM3 areas, the solutions designed to deliver cost effective, lowest price help. If you need to save money while still enjoying great professional removals help, then the service we provide is perfect for you. We are the right choice for you and your company as we are able to offer you the best help in the business and the best value at the same time. Rather than trying to handle everything yourself, you can hire our moving team and relax. To find out more about the huge range of ways we make a difference to your house or office removal, call 020 8746 4402 today and get chatting to our team about a free quote.
Our Testimonials
It was such a relief to work with a professional home removals service. Harold Park RM3 movers really proved themselves are hardworking, reliable, and good quality.
I am a very satisfied customer. I needed a removals firm very very fast and was blessed with Moving Service to do it for me. Great job as I was able to move fast to Harold Park. Thanks!
Shousha Ibrahim
03

Jun 2019
I needed some personal goods to be transported up country to my parents place in RM3 and lucky enough I had used these guys before so I called them and they were ready for me. Later my dad called, and he could hide how grateful he was, Thank you for your amazing services.
Shannon Gilbert
02

May 2019
Moving day is stressful, but this company did a great job. They got me completely moved to Harold Park in half the time that I was quoted by other companies. They are terrific. Thanks again!