Moving to Bickley, BR1
Many people struggle with moving a house and it's often down to inadequate planning. Few people have the patience and the time to plan thoroughly for a move and that's why moving a house is so stressful and difficult. With the right removals company in Bickley, BR1, moving can be more straightforward and this is where our moving experts make a real difference.
We provide good quality home removals in BR1 and BR2 areas for home owners moving into properties ranging from one bedroom apartments right up to mansions and our moving services, every time, are suitable for customers looking for organisation and terrific execution. Our removals company delivers superb results on each and every occasion that we take on a house removal in Bickley and our local knowledge, almost as much as our removal expertise, does make a big difference. We are able to help customers move at any hour of the day, and on any day of the week though we can help you plan the most convenient time.
If you want a quote from us, free of charge, call our customer support on 020 8746 4402. Our customer support team would be more than happy to answer any questions you may have and offer you a range of slots in which to complete your move in Bickley. We can also give you some handy tips in preparation for your move though our website which is a great place to look for answers to frequently asked questions.
The Affluent Life of Bickley Beckons You to Live In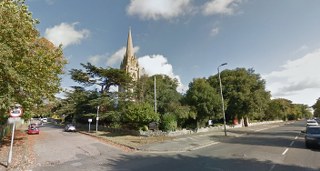 It is a very wealthy area of London situated to the South East of the Capital, some 10 miles from the centre. It is close to Bromley and within reach of Croydon and Brixton. There are good transport links serving the area and it is within commuting distance of the City of London. The area is close to Kent for those seeking a rural retreat, although there are several large parks in the area which offer recreation facilities and wooded areas, making it perfect for families. Jubilee Country Park in particular offers woodland walks and cycling routes and it is close to National Trust areas like Petts Wood, perfect for nature lovers.
The area boasts several very good schools and local amenities but it is a quieter area of London which makes a change from the hum-drum. It is an area that has featured many notable resident including musician Pixie Lott and sculptor Nicholas Cornwell, and it is a popular area of the capital to live in.

Call Moving Service for the Most Enterprising Moving in Bickley!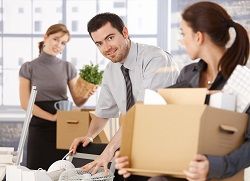 For an efficient moving experience in Bickley, BR1 call 020 8746 4402 to book the services of Moving Service. Our experienced and dedicated team of handy movers are ideal not only for house removals but also for smaller moving jobs such as man and van removals, furniture removal and delivery, student moving for students heading in London for university, or tenant moving. We can offer small and large scale removal options to our customers and all our services are tailored to your individual needs.
If you are looking for help with all the complications and preparatory jobs that inevitably accompany a house move such as help with packing, we can do all of this for you. Our movers are not only very speedy at packing but also extremely careful. We make sure that all fragile items are securely packaged and wrapped and we leave nothing to chance. Our removals team around BR2 area can also dismantle and reconstruct bulky furniture items and we train our staff to safely and cleverly manoeuvre bigger items like tables and cabinets through doorways and up staircases. Call us today to book any of our excellent moving services in BR1 and BR2!
Our Testimonials
The moving team drove past the driveway and parked. After introducing themselves, the crew of five people began disbanding some of the house furniture and loading them. We arrived safely in Bickley BR1.
I'll never move without Moving Service again! Efficient, professional, considerate, and they moved in much less time than what was originally quoted! Can't find a better company in Bickley.
We looked for reliable movers in Bickley, we are happy we discovered them and they will continue to work for us.
If you want a quality removals firm in Bickley BR1 then I would highly recommend this notable company they have far superseded my expectations!
Moving Service provided me with move that was simply tailor made for my personal situation. Great house removal service, best in BR1, I recommend.