Fast Moving Services in West London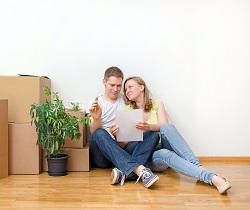 When you are planning on moving house, West London can be a tricky place to negotiate given the busy lifestyle led by many Londoners, and the lack of parking space available. Added to the fact that house removals are a stressful experience for many people, and it's easy to see why an experienced and good quality removal company can make a great deal of difference. Moving Service is the moving company you need to contact if you are looking for a removal service that ticks all the boxes, and we can make your house moving experience much more comfortable and convenient thanks to the organisation and efficiency of our handy movers.
With years of experience in handling London removals and a wide range of moving services on offer from our company you can't go wrong with us. We deal with all the time-consuming tasks super fast so that you don't have to spend weeks preparing and worrying. Our movers will be able to pack all of your belongings up in packing material we will find for you, and our packing service is tailored to your specific requirements. This means that rather than throwing everything into boxes, we will wrap up fragile items, put your clothes in box wardrobes and make sure that your crockery, glassware and photo frames are carefully padded to avoid the risk of adverse movement. Our movers are trained also to safely dismantle furniture that is oversized though we can manoeuvre large items through narrow doorways where required. Call 020 8746 4402 for a free quote for our moving services in West London.
A Business and Cultural Centre
The West London district plays host to some of the most affluent areas in the UK but it is also inhabited by students, tenants and young professionals and there is so much going on here. It is the home of the famous west end for theatre-goers and visitors to London who want to take in a good musical on Shaftesbury Avenue. The West End is also the scene of Central London shopping and the home of the UK fashion industry. With Oxford Street boasting some of the best and biggest stores in the country, shoppers flock here all year round to see what is on offer. For some niche shopping, give Portobello Road a try and be amazed by the colourful surroundings.
Close to the shops you will find Hyde Park – a beautiful centre of open space and the venue of many open air concerts in London, and the Bavarian Christmas Village every December. London's western suburbs and boroughs include Kensington & Chelsea, Westminster, Hammersmith and Fulham, Harrow, Brent, Hillingdon, Ealing and Hounslow. It is a centre of concert venues with the Royal Albert Hall and Earl's Court prominent amongst them, and this is where you can catch a show with the biggest acts in the UK today. Further north, the iconic Wembley Stadium is where the likes of U2 and Coldplay will take stage, and that's when the football isn't on.
Sport in West London is perhaps best exemplified by the famous football clubs which populate the area. Chelsea FC are situated in Stamford Bridge, and nearby is Fulham Football Club. Further afield you will find Queens Park Rangers and Brentford, and all four clubs currently play in the top two divisions of English football. Stadium tours are available at Stamford Bridge for those who want to see behind the scenes.
West London – Plenty of Opportunities to be Found Here
There is so much more to West London however from a historical perspective. It is not only the home of iconic London attractions such as the Houses of Parliament and Buckingham Palace, but it is also where you will find the beautiful Kensington Palace, which is currently used by the Royal Family but also open to the public with guided tours on offer. If you're after something different, the Leighton House exhibition of Arabic artistry provides a refreshing break from British history, as does the Puppet Barge in the Little Venice quarter of the Grand Union Canal, which runs through West London. However the Victoria and Albert Museum offers visitors a wonderful and very much acclaimed portrayal of British history, and it is situated in South Kensington, one of the trendier suburbs of the capital.
The region is famed for its class and style and if you take a visit to Osterley Park mansion, you'll see a classic example of this. The beautiful building with its famous pillars is quite stunning and the grounds feature a Winter Garden for visitors. At the more cultural end of the scale, the annual Notting Hill Carnival features some talented performers and well-known acts will often appear at this event in the midst of other entertainers. There is something for everyone and the event draws in thousands of visitors each year. West London is most definitely a place full of surprises and variety and you could do a lot worse than to move here.
This Moving Company is Ideal for Your House Move!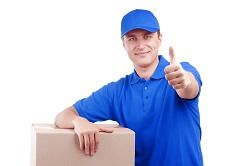 With the help of Moving Service your relocation to West London could be utterly seamless. We take all responsibility from our customers and enable them to simply look forward to their new home and new lifestyle. You don't have to be laden with heavy furniture and equipment to need our moving service however and that is why we offer a man and van removal option for student moving and individual movers. We understand that not everybody in London has their own transport or the help they need to lift heavy items, and pack up their belongings appropriately. Our removals are the perfect way around that and you could benefit from our man and a van moving service at any time on any day – with an hourly rate payable we can offer you cheap removal prices if you call us for a free quote on 020 8746 4402.
When you are moving London can be a tough place to get by but with the help of our movers and the local knowledge they bring it is all so much easier.
Moving to North Kensington W10