Moving to Gunnersbury W4
For the most competitive prices and the best work on the market when it comes to removal services in Gunnersbury, come to Moving Service and you can begin your removals to W4 today! We offer not only the best prices and the best work, but also many other services which we create to suit every customer. We offer our services at unbelievable prices, so you have no need to search elsewhere. We have been the leading moving company in London for over a decade, and we are not slowing down anytime soon! Call us on 020 8746 4402 for a free estimate or to simply find out more about our prices.
How Have Our Gunnersbury Moving Services Put Us Ahead of Everybody Else?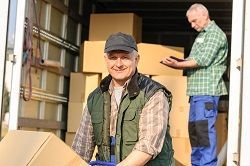 When it comes to satisfying customers, we at Moving Service make sure that we do everything we possibly can. If you need to safely move your valuables, we offer packing materials and boxes, making sure that all of your things are secure with your house moving or office removal service in W4. We also give to you a same-day service in Gunnersbury if you need it, meaning we can call hours after you've made your call. We can also create tailor-made removal packages for you if you need them – just call us on 020 8746 4402 and tell us what you need. So if you are moving to Gunnersbury and need a company which offers you all this and more, we are your number one removal company!
How Can Your Moving to Gunnersbury Aid the Environment?
Like the majority of other removal companies in W4, we keep up with the issues of today. One of the leading contemporary issues is, of course, looking after the environment, and so we have been doing our all-important deeds for the protection of the environment. For example, when on our way to and from your home or business in Gunnersbury, our movers keep an eye on fuel emissions by taking the shortest routes possible. We also use only recyclable materials to wrap and secure your items, such as cardboard. With our relocation services, we go out of our way to look after not only you our customer, but also the environment. Hire our house removals team and you can do both yourself and your environment a small but important favour!

Knowing More about the Gunnersbury Area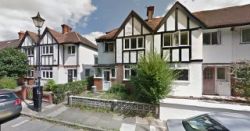 This urban district is situated within the London Borough of Hounslow, west of London City, sitting just north of the river Thames. Around half a kilometre in size, this area has some things on offer, such as: Gunnersbury Park and Museum (which also features an 18th century temple), a miniature golf course, a Russian Orthodox Church, and many retail outlets and stores. The area also has some company headquarters and business areas. The area has its own train station - Gunnersbury station. Acton Town tube station and South Acton railway station are located nearby.
Book with Us for Moving to W4 and Benefit from Our Brilliant Prices
Our prices have put us into the lead when it comes to competing in the moving industry in Gunnersbury. Along with our many different removal services in W4 on offer, we bring to the table our low prices along with our deals and discounts. First, our prices are a result of our flexibility. It means that we can give you a price depending entirely on you and you alone. We can also go the extra mile by designing a deal based around your budget and your unique job. Most of our deals are not available anywhere else, simply because we can create them for you! Call us now on 020 8746 4402 and talk to one of our friendly staff on how much your removal will cost you!
Our Testimonials
Cheapest office removals in W4, the quality is unmatched. Couldn't ask for more! Thank you for the great services and level of professionalism.
Shannon Helman
07

Aug 2019
While there are plenty of removal companies in the Gunnersbury area, to choose from, Moving Service is on the top of the list. They are simply fabulous. Would absolutely recommend. They will be doing all of our removals from now on.
Elsa Rockovich
04

Jun 2019
These guys are very good at what they do. I would not hire another company. Best in the W4 area.
Looking forward to having them come out again to help us with some removals at my company property. They did such a stand-up job at my home last year, I knew I wanted to call the guys in Gunnersbury to come to help us again.