Moving to Hatch End, HA5
For those who are about to move home or office, hiring Moving Service is the best way of bringing professional help on board. If you have ever moved before, you will likely be familiar with the stress and the hassles many people encounter. If you have never moved, however, it will likely be a difficult process to navigate. Thankfully, professional help can drastically improve the situation. Because of the time we have spent providing removals services in Hatch End, we have built up an impressive amount of experience over our years in the industry. As such, you can now take advantage of the stress-reducing services we provide. To discover more about the vast range of solutions we have on offer, simply call 020 8746 4402 to talk to a member of our team today.
Hatch End – Learn More about The Area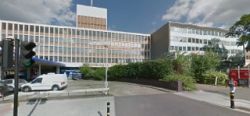 As part of the north west of London, Hatch End is almost at the point of crossing into the neighbouring country. It is part of the borough of Harrow, and is regarded as part of Pinner. As a largely residential area, it does not have the heavy commercial presence of some of the other areas in London. It does, however, house the Harrow Arts Centre, which hosts music, theatre, dance and other events. There are also many amenities in the area, including a swimming pool, a cricket club, a tennis club and a sports centre, many of which sharing the name of the area. The nearby areas of note include Harrow Weald, Stanmore, Wealdstone, South Oxhey and Northwood. All of these are only a short walk away from the area and there are regular buses passing through. For those in need of travelling a further distance, Hatch End Station provides a rail link to the rest of the country.
Why Do You Need To Hire Our Team?
Hiring our team guarantees the help of the best movers in HA5 region. With all of our experience, you no longer need to worry about having to find the time in a busy schedule to deal with those time-consuming chores that beset many people during removals. Whether you need help with moving home or office, our experts will arrive and handle all of the heavy lifting and hard work. This allows you to focus on what you really value, removing the problems many people encounter when attempting the removal process themselves. When you know you can trust the best experts around with your move, then the help you hire is truly valuable. Rather than messing around and struggling to get everything done yourself, talk to our experts about the time saving moving solutions we offer.

We Want You to Have The Easiest Move Possible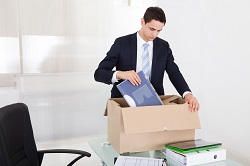 Moving Service not only offers you a great method of moving home, but our house removals services are also a fantastic method of saving money. Unlike the other companies in the area, our services are designed to deliver great value as well as a great service for all removals to Hatch End. With this in mind, all you need to do is book our team in HA5 district and you will get a great deal as well. Because of the huge amount of knowledge we possess, because of how easy we can make your move and because of all the money we can help you save, calling our team ensures you get the best moving services available anywhere in the area. If you would like to learn more about our exclusive offers and to get a free estimate from one of our representatives, all you need to do is call us now on 020 8746 4402.
Our Testimonials
Can't fault the quality of the domestic removals. The team is helpful, friendly and polite, and really put the work in. Nice to work with such a professional team in HA5.
A1 job performed yesterday! Thanks for the great customer support and listening to all of my directions. Moving Service is number one rated in my books when it comes to house removals in Hatch End HA5. Good!
Morris Lambert
03

Jun 2019
From the very start to the very end, my dealing with this removals firm has always been out of this world. They ensure that I'm always satisfied and well taken care of. The last move we had in HA5 was nothing short of awesome. Thank you for always having my back.
This removal service comes out to do an office removal every time a tenant does a move-out. They offer the lowest rates in Hatch End. Fantastic service. Would not use anyone else.