Moving to Chelsfield BR6
When you're moving to Chelsfield, BR6 you naturally want a removal company you can trust. This means it's essential for the company to turn up on time. They must have workers who know what they're doing and preferably for a price that isn't expensive. Moving Service gives you all that plus a lot more when you're looking for quality help for removals to BR6. Our removal men are trained to handle all types of items while our moving transport is clean, stylish and modern. We have excellent customer service both online and by phone and throughout your time with us, you'll feel looked after and know that your house move is in good hands. Call us now on 020 8746 4402 and we'll give you a free estimate without hesitation.
Why Are We Better Than Other Moving Companies in Chelsfield?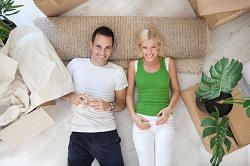 We're the better choice of moving firm in Chelsfield, BR6 because we give our customers more than what they pay for. We are a company that has vast experience of delivering quality removal services for the whole of London. We have a number of different services such as a man and van as well as supplying removal accessories. Much of the stress that comes with moving house comes when you don't feel in control of what's happening. We always make sure you know exactly what's going on and come moving day everything is planned down to the last detail. That gives you a less stressful experience and that too for a price that is one of the lowest you'll find anywhere in London. Call anytime on 020 8746 4402 for more information.
Our Chelsfield Moving Services are Environmentally Friendly?
Being environmentally friendly is a large part of who we are as a company. We believe in helping the environment as a moving company because that's what we believe as people. It may be that our contribution is relatively small but in taking care of our BR6 business and being aware of green issues, we do what we can, when we can. Recycling is perhaps the biggest way we try to do our bit. By working in conjunction with local recycling companies, what we pick up has a very good chance of being used in one way or another again in the future. Having fuel-efficient transport, using green products, there are a number of different ways we are the best environmentally friendly firm for your relocation to Chelsfield, BR6.

What is Special about Chelsfield?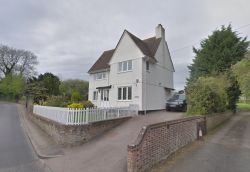 Chelsfield is a village, yet still part of London, situated just south-east of Orpington on the border with Kent. The place name Chelsfield is thought to derive from Cillesfelle which means land of a man called Ceol. The original centre of Chelsfield is Chelsfield Village. This is now around a mile east from where the present centre of Chelsfield is. The Parish of Chelsfield became part of Orpington in 1934 and then Greater London in 1965. It now comes under the London Borough of Bromley. Notable buildings here include the church of St Martin of Tours which dates back to Norman times. Open spaces include Chelsfield Green which is just off Warren Road. Chelsfield railway station has services to Sevenoaks to the south and London Charing Cross to the north.
We're Everything You Want for Your Moving to Chelsfield
Giving our valued clients a lower price is what we do and what we have always done. It's become something of our trademark over the years and that's something we're rather proud of. The reason Moving Service can give a cheaper removals price in BR6 than many of our competitors is because, we believe, we're more professional movers. When we can find a way to save money, without compromising on our quality service, we do so and then pass it on to you. The skill of our employees is there because we take great care in our recruitment service. By having better workers, we work better as a company and this is just one example of how we can give you better relocation services for the lowest price. Contact us now for your relocation to Chelsfield on 020 8746 4402 and you'll save money in an instant.
Our Testimonials
Couldn%u2019t recommend them enough. Very professional, careful, attentive and fast! One of our best moves to date in Chelsfield BR6. The communication and logistics were so easy and made it a stress-free day for my partner and me.
The wife and I run a small shop in the Chelsfield area. We hired Moving Service to do some removals for us. They do a great job. They are scheduled to come out every other week.
I have hired moving companies in and around Chelsfield BR6. These movers were the best I have used. They got the job done fast and did a very good job.
Fantastic work was done by the team in Chelsfield! Wouldn't want to have anyone else help us do our house moving.