Moving to Putney, SW15
Moving Service is indeed a great moving company in Putney, SW15 and one you can certainly rely on for excellent services. What everybody needs when they move is professional help. Our movers in Putney, for instance, are incredibly skilled and qualified professionals, and with their expertise and experience, your whole move can be 100% stress-free. You need not worry about a thing. When you have us to rely on, you won't need to let another negative thought or worry enter your mind because you can count on us to make sure your move is easy and simple and completely hassle-free. Moving does tend to be a hassle in most cases unless you have skill and a lot of experience in moving. But most people don't. Most of us will move at some time or another in our lives and we'd love to help you next to ensure your move is relaxing and free from any stress. With our endless list of removal services in SW15 area, you can put your whole move in our hands. We offer storage space, packing, van hire, removals, man and van hire and lots and lots more for you to choose from. Get in touch with us on 020 8746 4402 today and we can tell you more about what we can offer to you. On top of that, we can also offer you a free quote. There will be no regrets when you see what we can do for you.
Enjoy the Life In Putney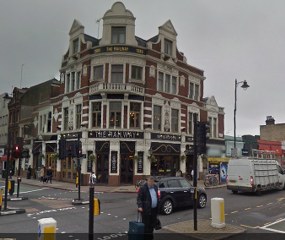 This district of South West London, is situated in the London Borough of Wandsworth. Since historical times the area has long been a place known for rowing. Many famous and notable boat races have taken place here. Therefore, many boating fans have visited and still continue to visit Putney purely because of the rowing and boating. In terms of landmarks and things to see, one must see the Putney Sculpture Train. There are many other things as well. There are also shops and places to eat. What makes Putney so great is that there is always enjoyable atmosphere here all the time. It is a wonderful place to visit and most people who come here enjoy it for that reason. Notable residents of the area include Taio Cruz, E.M Forster, Grace Jones, Simon Le Bon, and a number of others have lived here or have had connections here.

For Perfect Packing and Laid Back Moving Use Our Putney Moving Services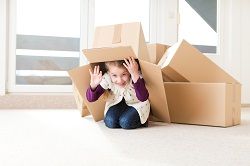 There is no removals company around Putney, SW15 comparable to that of Moving Service. Our removals company comprises of an amazing team of highly skilled individuals, all of whom are incredibly talented and hard working and very dedicated to ensuring your move goes as it should. If you are moving a house in SW18 area now or in the near future or if you are embarking on office relocation across SW19 area, we are confident we can make it extra easy for you. There is no need for you to have to cope with all the chaos and hard work all on your own. We offer lots of excellent removal services and if you use most of them, your whole move is done for you. What you will also find when you hire us is that we offer services and we don't charge the earth for them either. And they are of the best quality ever! Need help? Call our office now and speak to our friendly customer service advisers who can help you on 020 8746 4402. We can help you from start to finish and make sure you move from beginning to end is as easy as it can possibly be.
Our Testimonials
Moving Service is the best moving firm, when it comes to office removal services in SW15. They have very efficient staff who moved our belongings without damaging my equipment or furniture even though some pieces were rather big!
Moving Service is by far the best removal service. Would recommend to anyone needing removals in SW15!
They really lived up to their name. Professional, efficient about the loading process, thorough and quick, I think it is pretty obvious they are the best removal company in Putney.
We were moving our office to Putney SW15 and a friend recommended Moving Service and their removal company, I am glad that I went with them because they gave me a great deal.
Great removals firm. Booked Moving Service to help get us to Putney SW15 in one piece. They were professional, nice and really fast on their feet! Will recommend.