Moving to Lewisham, SE13
If you have never moved before then you don't know all the benefits can bring. You will be in the dark on how new location can provide new opportunities and experiences. It can give you more space and improved facilities. Removal in Lewisham, SE13 can allow you to meet new people, and try different things. Likewise, office removal allows you to enhance your firm. A new location can result in increased business and make it easier for people to reach your building. The extra space and superior features can give you a boost and allow you to expand. You may be moving aboard, which will dramatically alter your life or you may be seeking student removals to get closer to university. Whatever it is, Moving Service can help you when you call on 020 8746 4402.
A Nice Area To Live In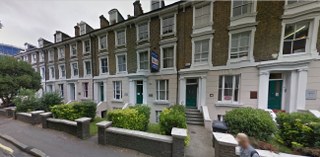 It is an urban and suburban district in South East London. It is part of the Borough of Lewisham and falls within the SE13 postcode area. It is 5.9 miles from Charring cross so it is not far from the centre of London. It was identified as one of the thirty-five major London districts. Nearby postcode areas include SE3, SE4, SE6, SE8, SE10 and SE12. Neighbouring locales to the area are St Johns, New Cross, Deptford, Greenwich, Blackheath, Lee, Hither Green, Catford, Ladywell and Brockley. The area was formerly centered on the St. Mary parish church, though is now focused on the local railway station. The area was heavily affected by the Blitz but it recovered. The Police station here is the largest in Europe. Lewisham Cricket Club was a major feature of the area, as it was the ex-swimming club. The major commercial area here is the Lewisham Shopping Centre. University Hospital Lewisham is a prominent educational centre and hospital. Large amounts of regeneration are planned that will include the building of a skyscraper, a leisure centre and more. Notable people from the area include Natasha Bedingfield, Rosa May Billinghurst, Kate Bush, Jude Law, Sid Vicious, Ian Wright and Maxi Priest.

Helping With Your House Moving in Lewisham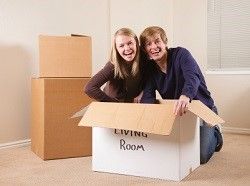 If you want to tackle relocation in Lewisham, SE13 then you will have your work cut out for you. You will have to deal with many chores and it is necessary to plan everything carefully. Packing goods can take a while, as you will need to sort through your things and wrap them tight to keep them safe. Carrying large items can be tough and even dangerous, so a suitable vehicle should be booked.
Moving Service can make all of this simpler, though. As a top moving company, we can assist with every aspect of the removal. Call us now on 020 8746 4402 and we can give you useful information of the process, so you have a clearer understanding. We can then guide you through the removals services we offer so you can get an idea of what we do. We can send professional movers to your address who will deal with every chore. They will help pack goods and bring all the wrapping and boxes you could need. They will have moving vans capable of parroting your goods swiftly and safely to your new address. Our staff will also carefully carry goods through both your old and new homes, as well as on and off vehicles.
All of this can be booked with free quotes that you can contain when you call. These will ensure a great deal and all the services you require, so call today for your free estimate that needs no commitment.
Our Testimonials
I am staggered by the service I have received a month ago. They did exactly what I wanted without fuss after turning up on time to start the removal job in Lewisham. The whole team was friendly and efficient. I would say they go beyond what is expected to achieve complete customer satisfaction. I would use this removals service again.
Hunter Copeland
09

Jul 2019
I recently did a tear-out and renovation on an old office building in the Lewisham SE13 area. The staff from Moving Service did all of the office removals for much less than I was quoted by similar companies.
We needed to move to our new apartment in SE13 so we contacted them for help with house removals, they came right away and did a top job for us. Got us moved right away.
Never want to work with anyone else for Lewisham SE13 removals!