Moving to Bari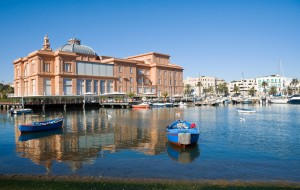 Many people do not like the idea of moving from London to Bari. For many, there is no other option and they simply have to do it. Although it is something they have to do, Moving Service would like to take the drama out of moving for you. Simply call us on 020 8746 4402 today so that we can put your unique man and van plan in place.
Make the Process of Moving From London to Bari a Breeze
Moving to Bari need not be a difficult thing to do, but in order for it to be easy, one needs to employ the right company to do this for you. We are that moving company. Our job is to do house removals without any fuss. Your move to Bari is our business and we pride ourselves in our business. We specialize in this field and therefore make it as uncomplicated as possible. Our team of relocation professionals will sit down with you and plan your man with a van package right, from the beginning to the end. We will decide on what needs to be done. Should you wish for us to do all the packing, this will be decided and recorded. If you would like our removal company to place your furniture on arrival at your new address, we will do that too. We will discuss all the wrapping and packaging of your goods. We offer a variety of moving services and will discuss which ones you want to make use of in order to transport your goods. This would be a good time to get rid of all the unwanted things that you have gathered over all the years. One tends to accumulate huge amounts of things that we will never really make use of. One may want to donate all this stuff to a charity down the road, when moving from London to Bari.
Listing All of Your Belongings and Loading
One of our expert removal teams will be assigned your job and will arrive at your house to do an itinerary of every item that you want us to pack. Everything will be recorded and listed for you. Whatever you do not want us to pack, will be your responsibility. A few days after this, the packers will arrive in order to do the packing. They will wrap and pack everything as discussed and recorded. Your goods will be placed in various containers which have been agreed to be used for safe transportation to Bari. All your bigger items will also be wrapped and readied for transportation on the same day. This is usually done a day before the big move from London is due.On the day of the move to Bari, a highly experienced driver will be available with our removal services. Our movers come with many years of moving experience. The will load the truck with all your possessions. Everything will be strategically loaded in order for the safe transportation of your goods. Once your belongings have all been loaded, the truck will be ready to go. They will make a steady trip to your new address. On arrival at the new place, they will proceed to unload all your belongings. Everything will be unwrapped and delivered to their right place. The large items will be unloaded first with the smaller containers following. If we are to do the unpacking, the team of packers will start their job. The expert movers will place the furniture in accordance with the plan you have stipulated during the original discussions.
Count On Our Convenient and Cost Effective Bari Moving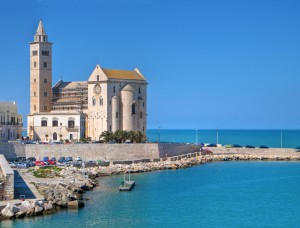 Once everything has been unloaded and unpacked, Moving Service will require that you do a complete inspection of the job. Should you be completely satisfied with your experience of moving from London to Bari, we would expect payment as arranged originally, by calling 020 8746 4402.