Moving to Naples

Moving Service can offer you professional removal services which can guarantee and ensure that you move smart when you relocate to your new property in Naples. When moving from London to Naples, you must make sure that you have double checked everything so as to ensure that you do not make any mistakes or have any problems with relocating, as of course there is quite a distance involved in the move. With our dedicated group of removals staff who are always on hand whenever you need us, you will not have to worry about having any moving related troubles or hassles again, as we have your back when it comes to moving from London to Naples. Hiring our company is the fastest and most reliable way to relocate with a company that you know that you can trust and rely on at all times. One call to 020 8746 4402 is all you will need to do to guarantee that you get the head start of having a good, reputable and trustworthy removals company on side for when you relocate from London to Naples.
Naples - the City of the Sun, Sea and Sand
Naples is a popular city and one of the main cities within Italy. It is the third largest city of Italy and is also the capital of Campania which is a region of southern Italy. Campania is set on the Mediterranean Sea and therefore serves as a popular holiday destination for those clients who like the sun, sea and sand. The region of Campania covers the areas and historical sites of Paestum, Velia, Pompeii and Herculaneum. The name of this region in Latin means something similar to fertile countryside. Also in Campania you will find the well known Amalfi Coastline, the island of Capri and Mount Vesuvius.
As One of the Oldest Inhabited Cities in the World Naples Certainly Holds a Lot of Culture and History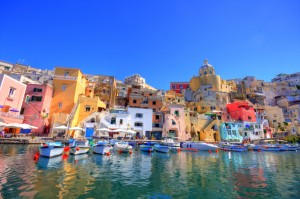 The population of Naples, which is considered to be both a city and a commune in the south of Italy, has a population of around 960, 000 people. The area of the city covers an area of 117.27km2, which is why it is the third largest municipality in Italy and the eight most populated urban area out of all of the countries which are members of the European Union. Naples is well noted to have been badly affected by the World War 2 bombings and was one of the, if not the, worst affected bombed areas of Italy. The city of Naples is rich in culture and history and is also one of the oldest inhabited cities in the world.
Moving from London to Naples With Our Company Can Guarantee a Safe and Professional Removal for You
Have you ever considered which removals company you are going to hire for the job of moving you from London to Naples? If you have not yet thought about this then now is the time to start. A good place to start and the perfect company to choose is definitely our company – Moving Service as we will happily take on your London to Naples move, as well as any amount of items that you need to have transported and we can do this all at any time that pleases you most. Whenever you feel like making the next steps in organising and planning your move, 020 8746 4402 is the number that you will need to call where you will be able to book your move there and then with our company.