Moving to Florence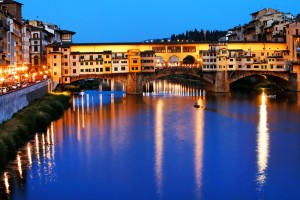 Your application has been accepted and your promotion to the Florence office has been finalized. It seems you will be moving in the very near future. Although the promotion means a lot to you, the thought of moving from London to Florence is a little daunting. This need not be the case however and all you need to do is contact Moving Service without delay and get a man and van package from us. With a simple call to 020 8746 4402, our expert moving staff will be more than happy to help you get the man with a van proceedings going.
There is a cost effective solution to moving from London to Florence
Our removal company will gladly come to your house to discuss your plans for moving to Florence in the privacy of your home. We will give you as much sound advice as possible to make the move go as smoothly as it can. Our moving company will make this seem a breeze for you. You will need to express all your concerns regarding the move, so that we can address these with sensitivity. You may be moving a lot of sentimental items, in which case special wrapping must be used. We will gladly take care of these tender items for you. We would also discuss the idea of placing your furniture when we complete the international move to your new place. If this is something you would like us to do for you, then we will put this into action. We will discuss the types of containers to be used as there are a variety to choose from, all of which are made of superior materials to ensure that your goods to not get damaged.
Get Rid of Everything That's Unnecessary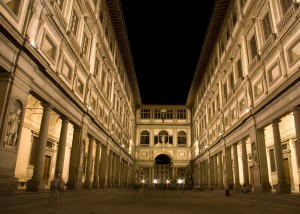 We will agree on a date for our professional team of international movers to come in and do all the removal services you need. They will come out and do a professional job of recording everything in the house. This is a good time to get rid of all the clutter that you have gathered over all the years. One will be astounded by the amount of stuff you accumulate over a period of time. Everything that you deem unnecessary should be put aside, donated to charity, or gotten rid of. You can rest assured knowing that if it was listed, it will be safely moved to Florence. A few days after this, the same removal team will come in and do the packing of all your goods. This is a team of highly skilled people who have had years of experience in this job. They know exactly how to pack all your treasured items and will make sure that everything is safely packed.
Our Professional Drivers Will Ensure that All of Your Furniture is Safely Delivered
The day before your big move, an expert team of international movers will be commissioned to your house to do the packing and wrapping of the appliances and other furniture. Everything will be readied the day before the move. On the day of the move to Florence, our experienced driver will arrive promptly on time with the team of professional movers to do the job. Such drivers come with years of experience and boast an outstanding sterling record of driving without any traffic violations over a number of years. Our drivers have transported people's goods all over the world and are highly trained in long hauls. Your goods will be in good hands with one of our trusted drivers. On arrival at the new address, the movers will unpack all the goods as discussed and layout the furniture according to your layout plan. Your favorite sofa will be in place by the time you get to your new locale. All the furniture will be unwrapped and ready for use.

Once you have made an inspection of all your goods and appliances and are happy with the way Moving Service has performed your house removals, we will accept payment. To get the best prices moving from London to Florence, just call us on 020 8746 4402.