Moving to Ipswich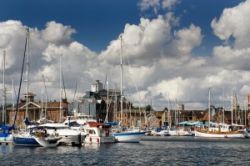 Any move, whether it is an international office move, or a domestic move, can be stressful and difficult. There are a number of things that must be worked out through careful and deliberate planning to execute a successful move from London to Ipswich. At Moving Service, we can provide the right moving service for your removal needs to Ipswich. We known exactly what services you will need, including packing and transportation assistance and we can provide customized service for those needs. We provide high quality moving service, including packing support and man and van service at a competitive price. To learn more about what moving services we offer and how we can best customize our services for your needs, then call us today at 020 8746 4402. We will supply you with a free estimate over the phone, so you know exactly how much you will be paying.
Don't Forget to Visit the Art Galleries and Theatres in Ipswich
Ipswich is a large town in the district of Suffolk, England. It is located in the southeast coast of England. Ipswich has been developed to accommodate for an increasing population of approximately 155,000 people. There was a settlement in the area as early as the Roman Empire and it is one of England's oldest towns. Ipswich has gone through extensive rebuilding, gentrification and urban development around the waterfront and the waterfront, has become a residential and commercial centre. The waterfront region has may shops and restaurants and it is a major leisure area. Recent development improvement plans have significantly renovated apartment complexes along the waterfront. Ipswich is known as one of the cleanest towns in all of England. It is very artistic and there hare many art galleries, theatres and dance companies. It has a strong agricultural industry in addition to factories and laboratories.
Save Time and Money by Moving to Ipswich with Our Customized Services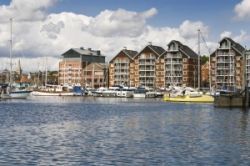 If you are relocating to Ipswich, there are many things that must be organized and planned out carefully before the removal process can begin. Whether you are moving an office or business space, or a home, careful planning is the first step of every process. We work with you to develop a moving plan that best suits your busy schedule. We work with you at every step in the process, to ensure that the process is going smoothly and to your satisfaction. This way, we can better customize our service to meet your needs. During the packing process, we can provide full-service packing or we can simply provide you with appropriately sized boxes for your wardrobe or fragile kitchenware. However, we know how best to pack all your belonging so they are not damaged or misplaced during the transportation process. Our professional staff can easily move your belongings through tight corners and down stairwells with ease. Our moving vehicle is highly equipped with state-of-the-art moving equipment to ensure that your belongings are safely packed in the van and during the transportation process, they will not get damaged.

We can provide professional and efficient man and van service for your domestic or office removal to Ipswich. We have years of professional training and expertise and we can provide an extremely affordable service. If you would like more information on your house removal to Ipswich, then call us today at 020 8746 4402 to learn more about our services and get a jump start on your domestic removal today. Our expertise and affordability is unmatched and you can trust us to accomplish your home or office move with ease. For full packing service or man and van service, Moving Service is your best choice.