Moving to Plymouth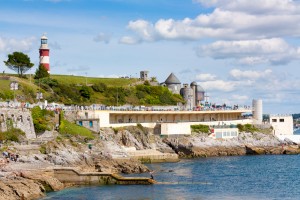 Moving Service offers quick and cheap solutions for moving from London to Plymouth, whether you need to shift a few pieces of furniture or moving an entire collection of pianos. In addition to moving homes, we also have a lot of experience in moving companies, offices, warehouses and safes and last but not least, moving pianos and grand pianos. Call us on 020 8746 4402 now, to see how we can help to make your Plymouth removal that much more enjoyable. We provide professional installation and disassembly of furniture, kitchen furniture and entire offices.
Moving From London to Plymouth Does Not Need to Be Fraught With Hassles
This removal services company is known for offering solutions throughout the area and also provides highly effective solutions for moving. Moving with us is done effectively and cheaply and those trusting our fleet do not have to worry about safety or their belongings. Our vehicles undergo regular technical inspection and of course, they are driven by highly experienced drivers. As we try to fulfil our customers' wishes, we provide our moving services on weekends, holidays and in the evenings. We also specialize in the transport of heavy objects, for instance moving to Plymouth with pianos and safes. We are ready to assume full responsibility in regards to your property and we guarantee you satisfaction with the outcome. We offer cheap moving and always pay attention to customer satisfaction. All you have to do is to contact us on our number or use an electronic form of contact, such as the email details provided on our website. Our staff will be happy to answer any questions about Plymouth removals you may have.
Our Moving Company is the Only One for You When it Comes to Handling All of Your Requirements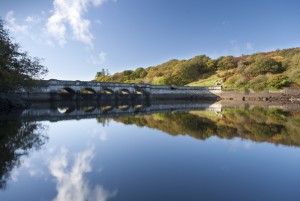 We are very experienced in home removals and moving offices after arriving at a mutual agreement with the client. Our highly trained staff will carry out the necessary assessment of all details, calculate the time required to perform the work, provides you with a detailed plan and some of the lowest prices around. We are ready to provide all the important services associated with the moving process, from installation of furniture, to the environmentally friendly disposal of computer equipment. Of course, the safety of your property is our most important area of focus. Get in touch with our dispatchers on our phone number, or send your request by email and get a non-binding quote. Should you email us for information, we will immediately contact you, listen to your needs and answer your questions. In addition, we will arrange for our moving experts to come meet with you at your place and then they can assess the situation for you!
Moving to Plymouth – Things You Will Definitely Want to Know
When moving from London to Plymouth, we can help you to make a list of things to be moved. This allows accurate determination of the volume of work required. During the inspection, our experienced professionals will get familiar with the particular areas from which things are moving, where they will be moving out, whether there is an elevator, they will inspecting any and all stairways and other access routes. Our experts will build up familiarity with the amount of goods to be transported, taking into account the specificities of your removal to Plymouth and will then determine the required number of workers who will move your belongings. They will also provide recommendations on the size of the moving van; assess the need of our disassembly and reassembly of furniture services, packaging (this can be done the day before the move by yourself), storage and disposal of unwanted items at a scrap yard.
Moving Service is able to offer customers a wide ranging number of services and extras to make your experience much more enjoyable. Call us on 020 8746 4402 and let us start helping you with moving from London to Plymouth in a more civilized and effective way.