Moving to Swindon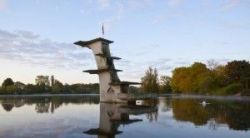 If you're moving from London to Swindon then you're in luck. Moving Service is a removals firm which does house removals as well as office or business removals to Swindon at excellent rates whilst maintaining a high standard of service from the moment you hire us to the moment you're settled in to your new home in Swindon. What's more, our prices are incredibly low because we've built our reputation over the years for keeping our prices low whilst giving you the best house removals service to Swindon there is. Find out for yourself how fantastic our prices are by phoning 020 8746 4402 now.
Swindon Moving Services – The Things You Ought to Know
House removals to Swindon are a kind of speciality if you like for our removals carrier. We have helped so many people moving home to Swindon from London. It's a route we know particularly well and would love to have the opportunity to assist you with your own house move to Swindon. All our removal staff are chosen for their ability to reach and maintain the high standards of customer service we demand within our removals firm. In addition we believe in the importance of being a friendly, courteous removals company who always treats the customer with the utmost respect. This is something which may be hard to find with certain other removal companies. All our personnel are also trained in all aspects of the removals business so you can be sure your household belongings are handled with the care they deserve.

We also have a number of additional services such as our packing service which means you can have all or some of your household items packed by our expert packers. We also have a range of packing accessories and packaging materials which you can choose from. These are just two ways we can make your relocation to Swindon easier. Our transportation is also of a quality which you'll be delighted with. Our man with a van hire is particularly popular for moving home to Swindon. All of which means you don't need to go anywhere else to find the best removals carrier to Swindon.
Interested In Swindon?
Swindon with a population of 209,000 people is around 81 miles west of London. Swindon started out as a small market town but has grown to become a major commercial centre in the county of Wiltshire with many businesses attracted there over recent times. Its 'Old Town' still exists and is full of courtyards and alleyways as well as great shops whilst the city centre itself is fully pedestrianized. Swindon railway station has services to a number of major cities and lies on the main London to Bristol line. Swindon also lies just north of the M4 motorway.
Our Removals Firm Takes the Stress Out of Moving From London to Swindon
Another reason to hire us is that you're going to have a lot to do when you're moving house to Swindon. You don't want to be worrying if your removals firm will be turning up on time or turning up at all. That's why there's only one removal company you should consider hiring and that's our removal firm. Home removals to Swindon, business relocations to Swindon , man and van hire to Swindon or office removals to Swindon are all covered by the number one removals firm in the region.

So why not give us a call today and hear we have both the quality of service plus the cheapest prices you are looking for. The best of both worlds all in one removals carrier, what most could you ask for? Call Moving Service on 020 8746 4402 and hear for yourself how we can instantly make moving from London to Swindon so much easier for you.