Moving to Lincoln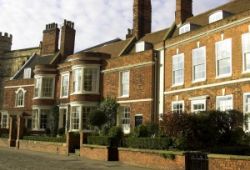 A professional moving company can provide a number of services to help take away the stress and hassle of your move from London to Lincoln. Whether you are planning a domestic removal or a corporate relocation Moving Service can offer appropriate and customized service. Hiring a man and van service or a professional moving company can drastically cut costs and time. A professional moving company can accomplish a number of services that can be difficult to do on your own. For instance, moving heavy boxes or loading belongings into a van can be a complicated task without the right equipment or expertise. We can easily move heavy boxes or bulky furniture down tight stairwells or hallways. We have a range of different size vans to adapt to your needs. We can supply you appropriate packaging equipment to carefully pack and store your belongings to ensure that during transportation they are not misplaced or damaged. We offer packing supplies, such as boxes and wrapping paper that are the appropriate size for wardrobes or kitchenware. Moving with a professional moving service will definitely save you time and money. There are many arrangements to make when moving across the country, so moving with a professional company will help take care of these arrangements and give you more time to sort out other aspects of the move. So get started with us today, contact us at 020 8746 4402 to speak with a sales representative about our service options. We can also supply you with a free estimate over the phone so you know exactly how much you will spend by working with us.
Lincoln - Where the Developing IT Technology Meets Rich Historic Heritage

Lincoln is located in the East midlands in Lincolnshire. It has an approximate population of 100,000 people. Lincoln was an early Roman settlement, which developed from an Iron Age Settlement. Its major landmark is the Lincoln Cathedral which was built in 1088. Lincoln was a bustling medieval city as it was one of the wealthiest towns in England during that time due to its strong industrial economy. During the 13th century, Lincoln was the third largest city in England, attesting to its popularity and significance. This prosperity declined by the 14th century, when Lincoln was subject to flooding and plagues. Today, Lincoln is also home to University of Lincoln and Bishop Grosseteste University. It has a developing IT economy and many small companies and businesses. Lincoln has many large supermarkets and is in the process of building a number of retail parks and malls. A significant number of tourists come to Lincoln and they are mainly attracted to the Cathedral, museums and parks within the region. Lincoln has a rich historic heritage and many tourists and residents are attracted to this historic and cultural atmosphere.
No Stress Removal Service for your London to Lincoln Move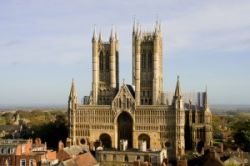 If you are looking for a man and van service that can accomplish your removal to Lincoln with ease, then contact us today at 020 8746 4402. We offer a range of affordable service options to customize your move. Moving your house or office is one of the biggest jobs, that is why it is important to hire a professional removal company who can execute the job with ease. We can take care of packing, storage and organizing. We can also do transportation and unloading for you, to minimize the work and stress that comes with a home or office move. If you are moving an office, we can cater to your schedule and move through each stage with your input. Call us today to learn more about the Moving Service's service options. We know we can work together to find an affordable service option that accommodates your schedule and needs.