Moving to Northampton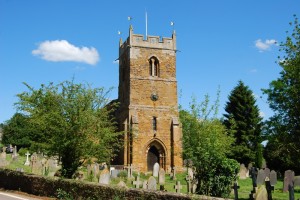 Planning a house or office move to Northampton can be a daunting task. If you are looking for the right man and van company, then call Moving Service today. A moving company should be able to offer you flexible service at your convenience. Our service is unmatched in affordability and flexibility. We understand that when planning a house or office move, there are many arrangements that must be made, and that is why we work so you can focus on other aspects of the move to Northampton. One of the most important first steps in any move is packing. It is crucial that packing be organized as this will ensure that nothing is lost or damaged in the process of moving. Our professional packers can carefully organize, wrap and pack your belongings for you. They know the right way to wrap fragile items so they are not broken during transport. We can also supply you with appropriately sized boxes and wrapping paper for your belongings. Our boxes are specifically sized for your wardrobe or kitchen ware, making small objects easy to pack in an organized way. Our professional staff can easily dismantle your furniture during packing and reassemble it when we arrive at your Northampton residence. Whenever we move larger furniture or objects that cannot be packed in boxes, we are careful to wrap them so they are not damaged in the move. When we arrive at your Northampton residence, we carefully position your larger belongings and boxes and clear the area of debris or packing material so your home is comfortable. If you would like packing assistance for your Northampton move, then contact us today at 020 8746 4402. We will also supply you with a free estimate on your home or office move so you know exactly how much our services cost.
Northampton Offers a Lot of Entertainment - See for Yourself
Northampton is a non-metropolitan district in Northamptonshire in the East midlands region of England. It is located about 67 miles northwest of London and has a population of about 212,100 people. A settlement in Northampton dates back to the Bronze Age but there is also evidence of a Roman and Anglo-Saxon settlement. The University of Northampton and the Northampton Castle were established in the Middle Ages. The University of Northampton, established in 1261, is the region's first university, although it was disbanded and reformed again in the 20th century. The 20th century brought
residential building and development including the opening of the M1 motorway in 1969. Northampton is home to a large market square which is Britain's largest and oldest, dating back to 1235. Northampton offers a number of community events and leisure festivities including the Billing Aquadrome leisure park and other parks and open spaces located throughout the region. The Northampton Carnival is a popular annual event attracting many locals and tourists. Northampton has a selection of bars, cinemas and other local entertainment venues including art galleries and theatres.
Packing Solutions for your London to Northampton Move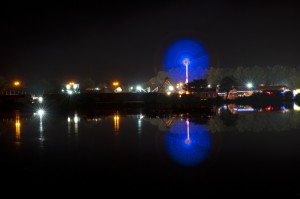 When you work with Moving Service, you can expect consistent high quality service, professional staff and affordable prices. We know that the moving process can be daunting and each stage of packing, loading and unloading requires a different area of expertise. Our trained staff can easily accomplish these tasks and put your mind at ease. We are devoted your satisfaction and we are sure that our services will accommodate and meet your expectations. So if you are planning an office or house move from London to Northampton, don't waste time trying to do it yourself, but call us today at 020 8746 4402 to save time, stress and money.