Moving to Chelmsford
Customized and Full-Service Moving from London to Chelmsford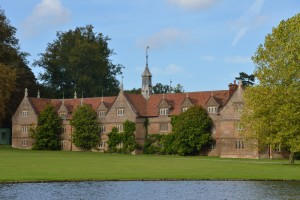 Are you moving to Chelmsford and need a reliable moving company that you can trust? Long-distance moving can be a difficult task and there are many aspects of the move. Moving to Chelmsford with a professional moving service that provides full-service and other customized service options can drastically improve your moving experience. At Moving Service, we are committed do delivering customized removal service to Chelmsford to best accommodate your needs. Our full-service moving option means that we can take care of every aspect of the move, from packing and wrapping to transport and re-assembling. We know how best to wrap and package your fragile valuables that can get damaged in the move. Moving yourself can be a daunting task and you may be unsure of how best to accomplish certain things. You run the risk of damaging your personal belongings and even hurting yourself. For instance, moving large furniture or other large items up and down stairwells can be difficult and you could get hurt. When you work with us, you can feel confident in our professional staff, who are easily able to lift large boxes or items up and down stairwells. We also have the appropriate equipment to ensure the safety of these belongings when they are stored in the moving vehicle for transport.
Safety First!
Safety and reliability are our prerogatives. We always take advantage of the most progressive technology to make sure that everything fits in the moving van and is safely removed from your home. You can also be sure that our prices are extremely affordable. We know that there are many expenses that come with a home or office move to Chelmsford and we are committed to offering you the best price possible for our high-quality service. If you want to learn more about our customized service options when arranging for your home move to Chelmsford, then contact us today at 020 8746 4402. We will supply you with a free quote over the phone, so you have an estimate on your expenses. We want to make the moving experience extremely comfortable for you.
Chelmsford - One of the Best Places to Live in the UK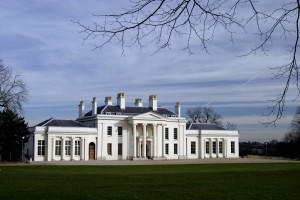 Chelmsford is located in Essex, in the east of London and within the London commuter belt approximately 32 miles from Charing Cross. Its population is roughly 150,000 people, mainly City and Docklands commuters. It has been voted one of the best places to live in the UK. It is a major industrial centre as it is positioned in a strategic location near major waterways. This has led to its industrial growth and cheap transportation of raw materials. It is a commercial city and employs around 80,000 people. Removal service to Chelmsford are made easy when you use our services. We can supply you with a comprehensive checklist so that you can get started on your organized home move to Chelmsford immediately.
We're There for You Every Step of the Way
We can accommodate for both house moves and office moves or corporate relocations to Chelmsford. We have an excellent reputation and have highly qualified and experienced staff members who can get the job done. Our team of professional staff will help you make initial preparations for the move. And we can also supply you with packing boxes or wrapping to help you with the initial packing process. On move day, you can expect our professional staff to be ready and prepared. When we deliver your belongings, we will also assemble larger furniture or other objects that have been disassembled during the move so that you can get settled in your new home. Contact us today at 020 8746 4402 for more information about our services that can improve your removal expectations to Chelmsford.