Moving to Stoke-on-Trent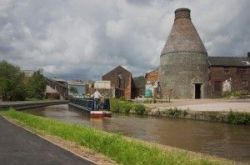 Moving Service provides relocation services to agencies, large companies, warehouses and production plants at any time – even in the evening, on weekends and public holidays, in order to avoid disruption to your business, not cost you unnecessary expenses and you could as quickly as possible start working on a new site. Connect with us on 020 8746 4402 and we will send you to our experienced manager who will set out the volume of work and the estimated cost of services you require for moving from London to Stoke-on-Trent. We will offer you the most optimal variant and plan for moving to the smallest detail. Immediately prior to moving, our trained staff disconnects all computers, dismantles furniture and all of this is carefully packed in special packing materials and labelled with descriptions.
Stoke-on-Trent Professional Movers and How They Can Help
You can rely on us to accelerate the smooth functioning of your business after moving to Stoke-on-Trent. We can also wrap your corporate documents and shred the unnecessary ones. In addition, we provide environmentally friendly disposal of office equipment and computer equipment. We always meet customer requirements. We are ready to take care of everything involved in moving your business! All our clients will get a home, or office visit – the purpose of this is to get an overview of the number and size of all things to move (furniture, office equipment and other things), in order to determine the cost of a removal to Stoke-on-Trent, even before its implementation.
We will further explore the importance of your conditions for getting items in and out (type of space, width and height of any stairs, driveway for our truck, et.). During the inspection, our expert will be able to answer your questions and provide any information on the move you may require and offer advice on moving from London to Stoke-on-Trent. At the same time, you can also arrange with him for the provision of other services that we also offer (disassembly / assembly of content, providing packaging and packing service). Our technical staff can also arrange any combination of our moving services that will suit your needs. During the inspection visit, we will provide approximate cost of your move to Stoke-on-Trent. Furthermore, we will then ensure that we work within your moving budget. The price in your budget for the relocation service is sure not to be exceeded. Therefore, in most cases, our customers are delighted when the final bill for the moving work, which follows the moving of the last item. The average client finds that the final price is based on moving from the amount fixed in advance, or sometimes cheaper. If you wish to make a move without an inspection visit by our experts, we will of course give you some advice on how to prepare for the move.
Everything You Should Keep in Mind about Stoke-on-Trent Moving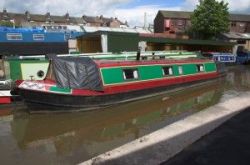 You will also need boxes or crates for your Stoke-on-Trent removal – you can rent boxes or crates for moving from us and if it's in your interest, there is also the possibility to purchase them. If you have your own, you can certainly take advantage of that fact. During the inspection visit tell you how many cardboard boxes or plastic crates you will need for packing all your belongings. All the packing materials for moving will be delivered to you on a date you specify.


Moving Service is well –known for it's tentative approach to moving from London to Stoke-on-Trent. The drivers that we use are all very experienced and all have the relevant driving qualifications, which are needed to ensure the safety of your belongings. If dealing with professionals is what you want to be faced with, when it comes to relocation services, we are the best and nly option available. To ensure everything goes smoothly, just dial 020 8746 4402 and leave the rest to us.