Moving to Leeds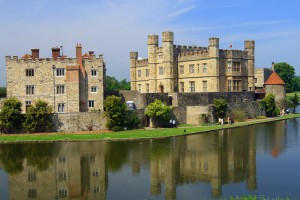 Relocating a business or home can be stressful and fraught with uncertainties. The very first and certainly most vital steps in every instance of moving from London to Leeds include hiring a reputable company and doing loads of proper planning. This is why Moving Service will be the perfect selection for any company or person faced with needing to move their home or office. It is prudent to contact us through 020 8746 4402 to book expert removals to Leeds, as we will completely ensure the entire experience is going to be seamless.
Using Us When Moving From London to Leeds Is Very Smart
When you do contact us, we shall set an initial meeting for our highly professional consultants to come to your place and see the full scope of removal services in Leeds, which will need to be undergone. For this meeting, your personal relocation expert will need time to assert a very good idea as to just what your requirements could be. They shall additionally provide advice on what types of packaging you may use; just what sort of volume you might need and then work a quote out for you.

There are few things in life that are as frustrating as not knowing just where your possessions happen to be while still in transit; not being fully aware of exactly they are handled by the movers during the procedure is just as unnerving. For this reason, our company will plan each step wall – ahead. Our moving from London to Leeds services aim to give clients complete security.
We'll Take Care of Everything Up to the Smallest Detail
Effective removals to Leeds are the result of our broad expertise and our completely undivided attention. Your personal co-ordinator is dedicated to your every need and will be there for you from the moment that you have hired us, to the time your assets and furniture are delivered right to your new house or office. Early booking will ensure that when your removal day comes, every possible aspect is taken complete care of, all the way down to the smallest details. As a part of the individualised service, we plan just how many members the crew need to consist of on the big day, to carefully pack your goods and place them into the dedicated container. You will find that we are aware of just how much such endeavours could come out costing and we shall make a special package to fit your own requirements. Should you strive towards keeping your belongings aside from others', moving from London to Leeds with us is a perfect choice; moreover- our crew will take care all the while. Finding ways to save money without any compromise on our services' quality is all in our ethos.
We Have All the Materials You Need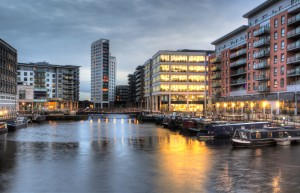 Packaging materials like bubble wrap, boxes, tape and even markers are where big money is often spent. Rather than riding from store to store and ending up with sub-standard packaging, you can place this problem in our very capable hands. Thanks to our huge reserves of experience, the exact number of boxes needed is easy for us to work out before moving to Leeds. By trusting this task to us; there shall be no excess packaging or overspending that you must worry about. In fact, having our crews come to personally pack all your goods, will grant you all the time needed for spending on more pressing matters. We have learned from great experience just which items will need to be together; your co-ordinator shall oversee these proceedings, compiling an inventory of all your possessions, as these will be placed in well- marked boxes. With this list in your hands, there is basically no need for searching boxes to try and locate items that might have been packed already. If there is some delay in your occupation, we can assist clients with storing assets until they are capable of taking occupancy.
Save Money With Our Services
Moving from London to Leeds should not cost you a small fortune, though it's not advisable for you to go with the cheapest quotation, either. Contact a friendly consultant today on 020 8746 4402, in order to make 100% certain that no portion of your removal to Leeds shall be a matter of chance.