Moving to Guildford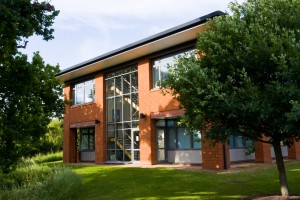 Moving Service is a professional removal company, specializing in all aspects of your home or office move. We have seen hundreds of moves and we have years of expertise, so we are well-qualified to execute your home or office move. Any large-scale home or office relocation can be a daunting process and there are many arrangements to make before hand. This can be difficult to sort out if you don't have a very clear understanding of what the process entails. When you work with us, we will plan your move to Guildford from the initial organizing stage, including packing, cleaning and wrapping. This is the most important part of your move because an organized packing process will help you save money and space in the moving van. Our man and van services to Guildford provide cheap and accommodating services for smaller moves. A man and van service will provide the right amount of space for your move so that you don't waste money paying for space you aren't using. Our moving services to Guildford also include office removals, which can be a large-scale task. For company moves, there may be many aspects of the move to account for, including moving staff and moving valuable office belongings or documents. When you use our services, you can expect high quality service at affordable costs. All our staff members have years of expertise and always bring a professional attitude to the job.
Get Your Free Quote Today!
So if you are looking for a reliable and professional moving company to provide customized service for your London to Guildford move, then contact us today at 020 8746 4402. We will even give you a free estimate over the phone so that you can know exactly how much you are spending and can better plan your moving budget. When you work with us, you can expect reliable and honest service at affordable price. So, don't hesitate any longer and get your Guildford removals started today.
Guildford - Rich in Tradition and Just Outside of London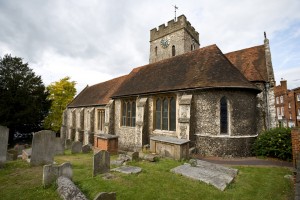 Guildford is a county town in Surrey located 27 mile southwest London. Its current population is 74,000 people and is one of the most expensive areas outside London. Guildford has Saxon roots and a rich historic tradition. Today, its high street is a bustling area with numerous department stores and shops. A farmers market is held in the town centre on Tuesdays. There are many train stations in the area and it is well connected to London and beyond via train, motorway and bus. Moving to Guildford can be an exciting time, whether you are moving a home or an office. There are a number of arrangements that must be worked out beforehand. To ensure that every aspect of your removal service to Guildford goes as planned, you should contact our professional moving service today. We work with you from start to finish to ensure that every stage of the removal process is executed to your satisfaction.
Stress Free Professional Removals to Guildford
So if you are moving to Guildford, then contact Moving Service today at 020 8746 4402 to receive a free estimate. A professional removal company can drastically improve your home or office move to Guildford. We offer a variety of services including full-service packing or packing assistance, transportation and man and van services. All our services are affordable but always the highest quality. Our staff are friendly, reliable and professional and have superior problem solving skills to get any job done. So don't stress by trying move yourself; hiring a professional removal company will save you time, money and hassle.