Moving to Southend-on-Sea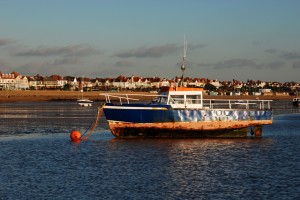 The delights of moving home can be too numerous to mention but before you get lost in the complications of box labelling or trying to get through that never-ending list of people to notify, take a moment to find a respectable removal company who'll transport your household contents safe and sound when moving from London to Southend-on-Sea. Then take a moment to consider hiring Moving Service as your removal carrier. That's because when it come to moving to Southend-on-Sea, no other house removals service will give you more at such cheap prices as ours. When it comes to home removals, we're the best there is. To find out just how low our prices are, give us a call now on 020 8746 4402.

The reason it's worthwhile hiring our removal company as soon as possible is that apart from having to label boxes and notify people, you'll have a thousand and one other things to do. Once you hired our removals carrier however, we can assist you with so many of those tasks you have to do, two examples of which are packing and finding removal accessories. We can help you with the actual packing because we have an excellent packing and unpacking service which means you have the services of our professional packers to expertly pack away some or all of your household items for your house move to Southend-to-Sea. We can help you with finding packing accessories because we have a vast array such as removal boxes, wardrobe boxes, sofa and mattress covers in addition to packaging materials such as bubble wrap and air pillows. We really are the best removals firm around for house removals, office removals or business relocations to Southend-on-Sea.
Take a Walk Along the Worlds Longest Pier
Southend-on-Sea is a seaside town in Essex with a population of approximately 174,000. Southend-on-Sea has been a major seaside tourist resort for well over a century. It's estimated that 6.4 million tourists now visit the town each year. One of its attractions is Southend Pier which at 1.34 miles long is the world's longest pier. London Southend Airport is also becoming an increasingly busy and popular airport with regular train services to London Liverpool Street. As well as having all the attractions of a traditional seaside town, Southend-on-Sea has developed a reputation in recent years as a cultural and arts centre with many museums and art galleries.
Moving From London to Southend-on-Sea is a Much Better Experience With Our Removal Company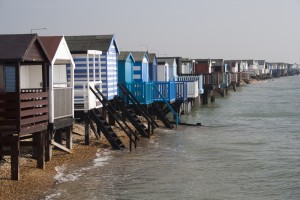 The advantage of hiring our home removals firm for your relocation to Southend-on-Sea is that all our staff are professional and courteous. Everyone of our removals men is trained in the art of handling household contents with the care and expertise you would expect from a top-quality removal firm like ours. You can also rest assured we will always be there to answer any questions and queries you have, so we can work together to give you the best home removal to Southend-on-Sea you could wish for. Right from the very beginning we can help you with organising you moving home to Southend-on-Sea.
So whether it's a business relocation to Southend-on-Sea, an office move to Southend-on-Sea or if it's a man with a van to Southend-on-Sea you want, give us a call. We build our house removals service around your specific circumstances moving from London to Southend-on-Sea which can eliminate any unnecessary costs and keep your price lower than any other furniture mover. So why not phone Moving Service now on 020 8746 4402. We'll give you a free, personalised quote immediately so you can hear for yourself when it comes to hiring a removals company for moving from London to Southend-on-Sea, our removals firm should be your first and only choice.