Moving to Peterborough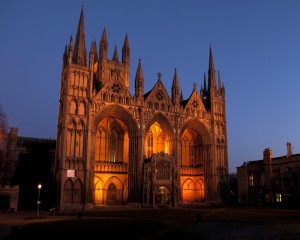 If you are relocating from London to Peterborough and need an affordable, reliable and professional moving service, then contact Moving Service today. We are a professional moving company, dedicated to providing you an efficient move from London to Peterborough. We can offer you a number of services that will drastically improve the quality of your move. We also offer you highly competitive rates for your move to Peterborough. We know that when move in and out of London, prices can be high, but we are committed to delivering you low prices to better accommodate your move. We offer a number of services, including packing, wrapping, organizing, man and van service and unloading help. When we reach your Peterborough destination, we carefully reassemble your furniture or belongings. We will also deliver boxes right to the room you request. When you move with us, you have absolute say in how you want the service to be and we accommodate your needs. Our packing service is done by professionals who know exactly how to pack fragile items and load them into our moving vehicle. You can ensure that nothing will be broken, misplaced or damaged during the transportation process. We carefully wrap your furniture, mattresses and other large items that cannot be wrapped in boxes to ensure they are not damaged during the transport process. We have loads of experience in London to Peterborough move and we know what to expect. We think ahead so that everything goes as planned. Call now at 020 8746 4402 for a free estimate on your move to Peterborough and get started with us today.
Peterborough - Leader in Promoting Sustainable Living
Peterborough is a cathedral city in the east of England approximately 75 miles north of London. It has a population of about 185,000 people. A human settlement in the region dates back to before the Bronze Age. During the 19th century, Peterborough grew a significant industrial centre including brick manufacture. The creation of railway lines during the early 1800′s opened up the town, contributing to population growth and development projects. Peterborough became the leading producer of bricks in all of England during the 20th century. A period of urban regeneration has occurred in the past 20 years and significant changes are expected to continue for the next 15 years. The city is currently experiencing an economic boom as it has one of the strongest economies in all England. It is also a leader in promoting sustainable living through a number of environmental initiatives. It has one of the highest concentrations of Italian immigrants. Peterborough offers a number of community and cultural events including art festivals, cinemas and theatres. Its major landmark is the Cathedral of St Peter and the Longthorpe Tower which was built in the 14th century.
Customized Removal Service for Your move from London to Peterborough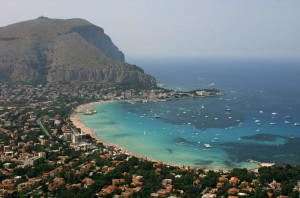 A professional moving service will drastically improve your home or office move to Peterborough. Whether you are moving an office or a home, we have the proper tools, equipment and services to execute the move. All of our professional staff have years of expertise and can easily move large items, organize boxes and drive carefully and efficiently to your new destination. We are upfront about all our charges and costs so that you can make an informed decision. We've been delivering low prices and high quality service for years and we have encountered every type of move. So call Moving Service today at 020 8746 4402 to speak with a sales representative about our customized and various service options that fit your moving needs to Peterborough. We're certain that you will find one that fits your budget needs and your schedule for your move from London to Peterborough.