Moving to Luton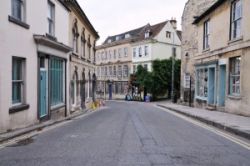 Whether you are moving a house or an office, an organized move is a must. Working with a professional removal company will help ensure that every aspect of your move goes as planned. When you are selecting a professional removal company you should make sure that they can customize to your service needs and they provide the right services for your home move. There are many tasks that must be completed before move-in day such as packing, organizing, throwing out rubbish and the actual transportation process. This can be ah hassle if you are with the wrong company or if you are trying to do it yourself. Moving Service is a professional removal service that provides service assistance for all aspects of your move. We work with you go create a customized plan that suits your busy schedule. We know there are many things that must be worked out before the moving even starts, that is why we tell you in advance how our process is organized. If you are moving a business or a company, we work on the weekends and at nights to minimize the impact on your business. So, if you are planning your house move and need assistance on packing, transportation or organizing, then call us today at 020 8746 4402 to learn more about our service options and receive a free estimate over the phone. We can lay out the entire process for you and give you an approximate cost, so you know exactly how much you can expect to pay.
Discover the Hidden Beauty and Excitements of Luton
Luton is a large town, located just outside of London. It has a population of approximately 255,000 people. Its major landmark is the London Luton Airport; opened in 1938 it is one of England's major airports. The first settlements in the Luton region are dated as far back as the Palaeolithic period. There was also a small Roman town and growth continued slowly—by the 11th century it had a population of approximately 800 people. By the 20th century, there was significant population growth and industrial growth in Luton. Several industries were built that contributed to the economic prosperity of the region. The Vauxhall motors car plant, an aviation factor and a domestic appliances factory were all built in the region. A tram system was built in the early 20th century that contributed to the rapid expansion of population. Today, the town is undergoing major regeneration programmes that affect residential and commercial areas. But it offers many community activities and areas including many green spaces such as the Wardown Park and the Stockwood Park. The Luton Carnival is one of the major events in Luton, it takes place on the late May Bank Holiday and attracts upwards of 150,000 people. The university of Bedfordshire is one of the major Universities in the area and there are also many primary and secondary schools throughout the town.
Finding the Right Moving Company from London to Luton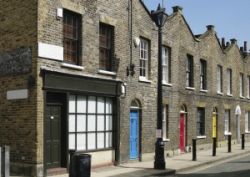 By working with Moving Service, you ensure that all aspects of your move are completed to your satisfaction. We carefully wrap and package your belongings in appropriately sized boxes. We can move larger items or bulky items through tight spaces and we always wrap your furniture before we put it into the moving van to ensure that it is not damaged in the process. Moving a house or business is a complex procedure and we have the expertise to ensure that everything goes as planned. Our prices are affordable and competitive and the quality of our removal service to Luton is always high. All our professional staff are experts in moving, transporting and driving. So call us today at 020 8746 4402 to get started with us.