Moving to Bury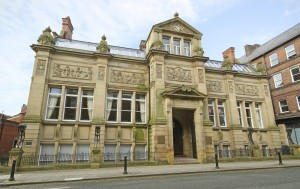 Are you moving to Bury and feel overwhelmed by the process ahead of you? It can be a difficult process if you don't have the assistance of a professional moving company like us. Moving Service is a professional moving service that can execute both your home and office moves to perfection. We are a relocation service and we can tackle a whole range of moving needs including packing, storage, transportation and other relocation services. We pride ourselves on delivering fast, effective, reliable and affordable service. We understand that there are many aspects of your home or office move to Bury that you may have to sort out. That is why we provide excellent transportation, packing and storage services so that you can focus on other aspects of the move. We have years of experience moving house and we are sure that you can find the appropriate services for your home or office needs. If you are looking for some information on your home move, then contact us today at 020 8746 4402 and speak with a sales representative about our home moving prices and options. We will supply you with a free quote over the phone so that you know exactly how much you will be paying for your removal to Bury.
Have You Tried Black Pudding - Bury's Traditional Dish?
Bury is a town in greater Manchester located near the River Irwell. It has a population of approximately 60,000 people. It is famous for its open air market which has been going on for centuries. Bury is known for its traditional local dish: black pudding. Some of Bury's landmarks include the Bury Art Museum and the Bury Castle which is a fortified manor house built in the mid-13th century. If you are moving to Bury, we understand that you want everything to go right. You can count on us, to ensure that every aspect of our home move or office move is executed to perfection. When you work with us, you can expect a customized service; we will work with you at each step in the process to ensure that everything is going as planned. We can customize a moving schedule and budget to best accommodate your fiscal needs.
An Affordable Removal Service from London to Bury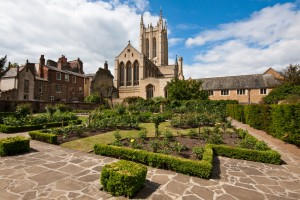 When moving to Bury with a professional removal service like us, you can expect every aspect of your home or office move to go as planned. We can easily move large boxes or heavy furniture up and down stairwells. We know how best to pack your belongings so they are not damaged during the moving process. And we can also supply you with boxes and wrapping material if you prefer to pack yourself. During the packing process, we ensure that all your belongings are organized before we pack them and load them into our moving vehicle. All our professional staff members have expertise and knowledge in packing, load and transporting. So, don't waste time trying to move large items on your own, as it can cause physical harm if the boxes are too heavy. It can add on a lot of time and hassle to your home move.
Call Us and Learn What to Expect
If you call Moving Service today at 020 8746 4402 we can run through the moving process with you, so that you know exactly what the process entails and how much you can expect to pay. When you work with us, there are never any hidden fees, just reliable and affordable service. We understand how important a house or office move can be and that is why we promise to execute the task to perfection. So call us for more information and speak with a sales representative today.