Moving to Gateshead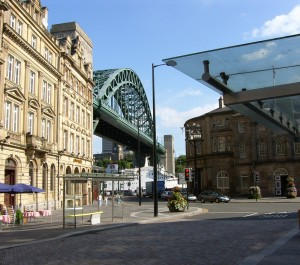 Hiring a moving company can be the smartest choice you make when planning for a home or office move to Gateshead. There are many moving companies or man and van services that can provide assistance for your Gateshead removal. However, it is important that you choose the removal service that will best meet your specific needs. No two moves are the same, and each client has his own expectations and needs when moving house or office. At Moving Service, we provide professional moving service to execute your home or office move to Gateshead. We have years of experience and we have moved hundreds of homes and offices, so we know what to expect. If you choose to us, you can be reassured that every aspect of the move will be customized to your expectations and satisfaction. Because we have such extensive experience, we know exactly what to expect during every stage in the move and we can guide and assist you so that the entire removal process is completed as expected. When you choose our services, we provide you with an entire range of service options to best accommodate your needs, including full-service packing and wrapping, disassembling and man and van service. We can supply you packing supplies such as wrapping paper and boxes that are customized for certain fragile objects or your wardrobe. When you chose our services, you can feel secure and confident that we can best ensure the safety of your belongings during the transport process.
Reliable Removal Services to Gateshead
So, if you are planning your home relocation to Gateshead, then you should rely on only the most experienced and professional moving company. Call us today at 020 8746 4402 to speak with a sales representative about our many options. We provide you with a free estimate in advance, so that you know how much you can expect to pay. You will be better able to manage your financial budget properly and plan for a great move. And our service is customized to your particular needs, so you don't have to worry about paying for services that you will not need.
Take Pictures on the Gateshead Millennium Bridge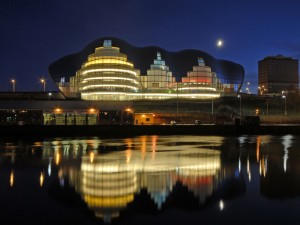 Gateshead is a town on the northeast coast of England. It is the main settlement in the metropolitan Borough of Gateshead. Gateshead joins Newcastle by seven bridges including the Gateshead Millennium Bridge which is a major landmark. It has a population of 78,000 people and it has a highly particular architecture including the Sage Gateshead and the Baltic Centre for Contemporary Art. When moving house or office to Gateshead, we understand that there are many arrangements to make beforehand and the process can be extremely stressful. But, if you work with Moving Service, we are committed to delivering you professional service at an affordable price. We want to ensure that the move is comfortable for you and that you feel confident in us and with our services. When you work with us, there are not hidden fees or slow or sloppy service, just honest and reliable commitment to your house removal to Gateshead.
Why Moving to Gateshead Needn't Be a Nightmare Task
Moving a house or office can be a very stressful time and the last thing you want is to be concerned or worried about your belongings. By working with us throughout the entire process, we provide excellent service from the initial packing stage to move in day. We carefully wrap and disassemble your belongings to ensure their safety. So, if you are planning your home or office relocation to Gateshead, then contact us today at 020 8746 4402. You can expect reliable service, professional staff and affordable prices with our accommodating service.