Moving to Leicester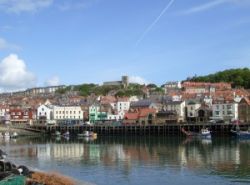 Moving Service provides moving from London to Leicester for apartments, rooms, houses, offices, office buildings, banks, stores, shops, warehouses and more. When you need removals to Leicester, simply call 020 8746 4402 and know that the entire process will be handled professionally. Our approach is professional and accountable to our clients and we offer the lowest rates for all types of moving services. We can transport your luggage and your furniture in advance and take care of the adjacent packing with boxes and packing materials supplied by us.

We perform moving of heavy objects for those moving from London to Leicester, this includes boxes , crates , grand pianos, machinery , specialized equipment, and the loading and unloading of the property. We offer disassembly and assembly of bulky furniture, which includes wardrobes, bedrooms and more. Clients who move to Leicester can rely on us to handle their delicate items, such as mirrors, glass windows, artwork, paintings, screens, computers, LCD and LED TVs and so much more. If you are in need of heavy expert lifting after the removal to Leicester, we can assist with your furniture, heavy equipment and others, we will deliver them directly to your new home. In case of the use of private transport by the customer, we offer professional packing , loading and proper arrangement of furniture and luggage for their safer move to Leicester. Do not hesitate to contact us. We will answer your questions and give you valuable tips for the upcoming move!
Work With The Best Domestic Movers In The Area!
We are highly experienced with the transport of furniture and equipment for office buildings, apartments, houses, stores, shops, warehouses and more. When moving from London to Leicester and transporting heavy objects like boxes, crates, pianos, machinery and equipment, we are the best option for your peaceful and effective move. Let us help with the assembly and disassembly of your furniture, packing of luggage and at the request of our customers, we can pack their belongings, using the best packaging materials. You will find us utilizing different sized cardboard boxes, sacks of sisal and thick plastic, bubble wrap, stretch film, corrugated cardboard, normal paper and tape. The loading and unloading, loading and unloading of cars, trucks, trucks, vans loaded with all kinds of cargo is handled by our experts with true ease. After you relocate to Leicester, we can handle the cleaning and disposal of all types of waste from warehouses, offices, basements, ceiling spaces, patios, and many others. Our team of professional movers will also help you make the right choice according to your needs and budget. Do not hesitate to contact us. We will answer all your questions and give you valuable tips that can help you for the upcoming move to Leicester.
You Can Purchase Peace of Mind, When You Use Seasoned Professionals to Do Your Moving For You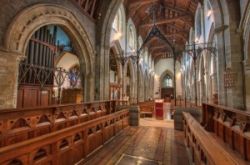 We invest heavily in the training of our movers and purchase specialized equipment to help you move to Leicester. Our vehicles comply with the requirements of our clients. The trucks are designed to maximize cargo space for maximum convenience and offer increased safety for both, your luggage and our team of porters. As part of the unmistakable performance of moving services in our company, we supervise employees performing the services on the move. Control is carried out periodically, but we also rely on feedback from our customers. This helps a lot in determining the development of the company and helps us improve on our moving services.


Moving Service works not only to improve the service of moving from London to Leicester, but also to improve our relationship with our customers, who use our moving services for relocation of offices and marital property. Satisfied customers are the number one goal in planning the long-term development of our company for moving services. Call us now on 020 8746 4402 and ensure that you benefit from our expertise.