Moving to UK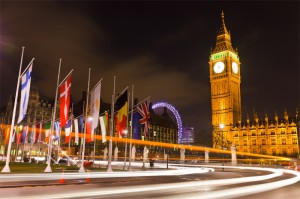 We know because we succeed with our removals every day. How do we do it? Proper planning. Planning a successful removal, however, takes experience and even if this is not your first home or office move, isn't it better to leave the planning up to the professionals? Each of the removals that we complete at Moving Service becomes part of our collective experience and we learn from each one. Every removal has something different and unique about it, whether it is the large marble statue that must be moved or the original artwork on the walls. We have years of experience planning removals, so we will have no trouble helping you plan yours.
Planning is the Key to Successful UK Removals
The first part of your plan should include a schedule of events. When is your projected move out date? When will you need storage? Storage is important if there is a gap between your move out date and your move in date, which sometimes happens because of closings delays or financial details. You may also want to consider storage if you are remodeling your new home or plan to do any serious cleaning before moving in. Think of how much better the cleaning crew will be able to function if there are no boxes and furniture getting in the way under foot. Storage may also be necessary if you are getting rid of some items or planning to sell them. Often, the transactions and shipping of large pieces of furniture can take longer to arrange than the removal itself, so you will need a place to keep that furniture until you can deliver it or dispose of it properly.
Other Things You Might Want to Ask
There are other questions that you will likely want to ask, such as 'What size removal van will I need?' And 'How many Moving Boxes should I buy?' These questions can be answered over the phone by one of our friendly customer service agents when you call us on 020 8746 4402 for a free quote. You can get a more specific answer, however, if you plan to have Moving Service complete a removal assessment for you. Prior to scheduling the assessment, however, it is important to refer to your moving plan. Have you gotten rid of all the extra clothes and furniture that you don't want to take with you? Have you delivered anything to the charity shop that you won't be bringing along? Have you put things in storage that will not need to be packed along with your other items? If your answer to all these questions is 'yes', then you are ready for your removal assessment. By waiting until all the unwanted items are out of the way, you will be able to get the most accurate evaluation of your home or office. Your budget will be more on target and you will know a more precise number of boxes and packing supplies that will be needed for your removal.
Taking the Next Step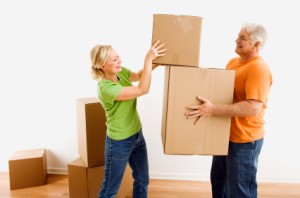 Now you should ask yourself, 'What's next in terms of planning?' Well, you can go ahead and order your packing supplies online direct from Moving Service and they will be delivered to your door the next day. Do you plan on doing the packing on your own? If not, you need to make a plan to have your friends and family members come over and help you. Or you can hire Moving Service for the job and rest assured that each item will be carefully wrapped and packed and loaded properly into the moving boxes. You can then spend your time planning all the details related to transferring your address, shutting off the utilities, changing your phone number if necessary and finding new medical providers for you and your family members. Some of these may not apply if you are just moving down the road, but if you are moving to another town or another part of the UK, these tasks can take quite a bit of time. Plan some time to visit your banks and financial institutions to see if there are branches in your new community. See about switching your insurances to the new place, if possible. Why do you need such a detailed plan for all of these tasks? Well, most of them need to be done during business hours, and as you get ready for a removal and try to juggle a busy work schedule and your kids' school schedules, things can get pretty hectic. That's why it's best to leave the removal services such as packing up to the experts, so you can get a handle on all the other details.
Making a Checklist
Once you have planned your move ou t day, you can plan some time for enjoyment as well. If you have kids, make sure you are spending time helping them to transition too. They may want to visit their favourite places one last time or see their friends and neighbours before move out day arrives. Spend time planning how you will fit in meals during the hectic days of the removal. Will it be a take away? Pizza? If you plan well, you will find that you have time for a home-cooked meal in the new place the night you arrive, making it feel instantly like home. COMPANY NAME] has planned countless home and office removals in and around the UK, so you never need to worry about something going awry. Start with our helpful checklist and you will be sure that your plans include everything necessary.
Helping You Unpack
Unpacking and clearing away are two final services that we provide for our customers that save them time and hassle. Since you took the time to plan your packing and everything is properly labeled, unpacking should be no trouble at all, except if you have a million other things to do! Let Moving Service handle the unpacking for you, and you can start planning your first fun family day out in your new home. Sometimes it's great to be spontaneous, but when it comes to removals, planning is the way to go.