Moving to Wolverhampton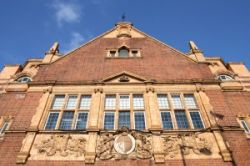 Moving Service is well known for ensuring that everything we do as part of our services for moving from London to Wolverhampton goes as smoothly as you could possibly imagine. Contact us on 020 8746 4402 and find out why for yourself. We will start of by sending out a technician to have a full review of the situation, before we start even planning. After this, we shall communicate the price for which you can expect to be liable, and that will certainly not be exceeded. Price limits can be determined only at the preliminary visit with you and not while you are already busy with your Wolverhampton relocation. The vast majority of our customers are very pleased, when the final accounts of all removal work show that the final price is lower compared to the predetermined one. You can also expect us go get you moving along with the schedule you have provided, we offer a great labelling system for your furniture and other items in the home. When happy with our proposed cost for your Wolverhampton relocation, you will have a ready-made removal order and draft contract.
Effortless Home and Office Moving
We can help you with the preparation of furniture and other equipment (including dismantling, packaging, etc.). We can handle preparatory work such as: furniture removal, removal and packing of furniture and equipment, as well as disconnecting various appliances, ranging from complex systems such as a home theatre, to a dishwasher, washing machine, etc. These are most frequently performed in the day of moving to Wolverhampton. If, however, you wish to shorten the relocation process, of course, we can do all preparatory work a day in advance. Complete preparatory work on moving expertly is done by our workers, who will perform a proper disassembly, to be sure against damage, then packaging fragile parts in a protective (bubble) film and stretch film. After that, everything just starts to load the car, where the furniture is going to be wrapped in protective blankets. Much attention is naturally given to the protection of all technology, such as computers, printers, copiers and more, to make their removal to Wolverhampton easier. Preparatory work can be done by our clients themselves – in this case, we are happy to offer you some practical advice.
Moving From London to Wolverhampton Has Never Been Easier to Do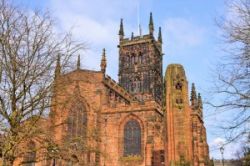 Marking furniture and other equipment is a must, especially if it is a move to Wolverhampton of a medium to large scale (over 5 rooms). To avoid confusion, we make a note on the box as to where the items inside it were located, so you do not have to look after the move, we use a simple labelling system for furniture and belongings. Each room has its own code, which is also on the furniture and transport boxes from the very room. In addition, each box with things has its specific code, which is marked by a piece of furniture where things come from. With the use of sub-codes, we are also able to divide these things according to where the things inside them were found before moving to Wolverhampton. With this system, the individual pieces of furniture and belongings are arranged according to a predetermined layout. This system saves a lot of time and unnecessary troubles with finding things. In order not to disturb your current neighbours, it is a good idea to prepare information leaflets about the upcoming move, as determined by your surroundings (to be seen by neighbouring companies or other tenants). Moving Service is well- recognised as an authority on the matter of moving from London to Wolverhampton and rightly so. A simple call to 020 8746 4402 will certainly help shed some light as to why that is.