Removals to Southampton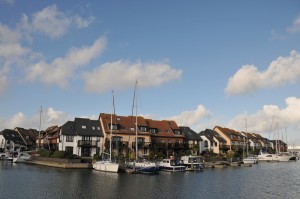 One of the main reasons you should consider hiring a professional removal company when you're moving from London to Southampton is quite simple. It could actually end up saving you money in the long run than if you did it yourself. That's because if you don't have a reliable removals company around you like Moving Service then with things go wrong, as they can inevitably do, then you have no-where to turn. Small problems can become big ones very quickly if everything rests on your own shoulders and no-one else's. These big problems can then cost you a significant amount of money to remedy whereas if you had our removal firm in place from the beginning, we would be there to help you from the moment you hire us. Which is why, before you do anything else, you should call us on 020 8746 4402. If only to hear how little it would cost to hire us. It's much less than you think and could end up saving you a lot of money.
Moving Services in Southampton : Efficient and Swift
Another great thing about hiring our house removals company is we're professional, trustworthy and can be depended on to transport your household contents safely and securely from London to Southampton. Take our man with a van hire to Southampton for instance. Our man and van hire from London to Southampton may be all you need for moving home to Southampton. It is a truly professional and top quality service other furniture carriers just won't deliver. We can assist you with so much to do with moving home from London. For instance, our professional packing service can be such a godsend when you've got so much to do and have a deadline to meet. Which is why we also have a range of packing accessories available for you as well as packing materials. This saves you so much time looking around elsewhere and saves you worry by knowing whenever you need something for your house removal from London to Southampton, all you have to do is ring your removal firm.
Southampton - Modern City With Deep Roots
Southampton is a major port around 75 miles south-west of London. With an estimated population of around 240,000, it's the largest city in the county of Hampshire. It has two universities, the University of Southampton and Southampton Solent University. Its largest retail centre is the WestQuay Shopping Centre which contains around 150 shops. Its port still plays a large part in the town economy, in recent years in fact it's become known as the cruise capital of Europe. Southampton has everything you could want from a modern bustling city whilst still maintaining links with its important historical past.
Moving From London to Southampton is Much Easier When Hiring a Removal Company Like Ours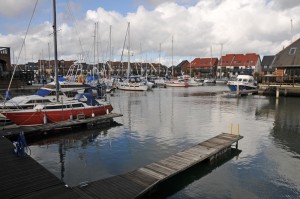 Whether you're moving house or relocating your office or business to Southampton our removal business can make the relocation from London a lot less stressful. In addition to this, if you were doing it by yourself you could be taking a risk which simply isn't worth taking. It's not every day you move house to Southampton and it can be such a relief to know we're always there for you. House movers all over the country have trusted our removals carrier and we are proud to say we have never let our previous customers down.

So save yourself a lot of worry right from the start and find out how you can hire our man and van to Southampton as well as our many other services at a great price. In fact, if you ring us now on 020 8746 4402 you can find our more reasons why hiring Moving Service is the right move for you when you're moving from London to Southampton.